UPDATE ON AUG 24, 12:18 PM IST
The Taliban has threatened Britain, saying that if its soldiers do not leave Kabul airport in a week, then there will be war. After this threat from the terrorist organization, the possibility of the rescue mission being affected has increased. A large number of people are still waiting to be airlifted at the airport.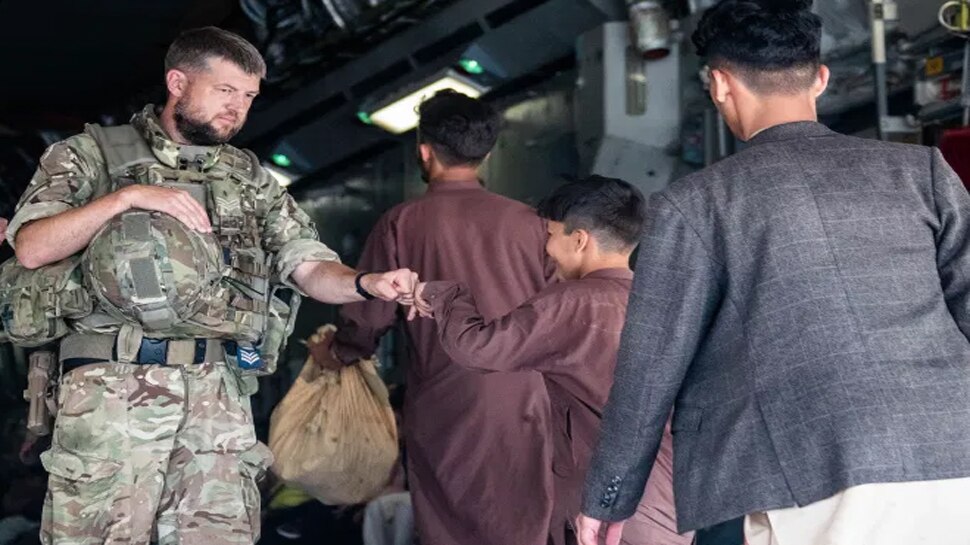 Kabul: The Taliban has set a deadline for British troops to leave Afghanistan. The terrorist organization has said that if the British army does not return within a week, then it will have to face the consequences. Let us tell you that Kabul Airport is currently handed over to the American and British forces.
Both countries are taking out their citizens as well as Afghans who are working in difficult times safely. Given the kind of situation, it is not possible to complete the rescue operation in a week. In such a situation, the Taliban's deadline has increased Britain's concern.
Johnson will meet Biden today
According to the report of 'The Sun', the Taliban has threatened that if British troops do not leave Kabul airport within a week, then they will have to be ready for war. The terrorist organization has said that even a minute's delay can lead to a fierce conflict. There itself,
g7 baithak ke dauraan briten ke pradhaanamantree boris jonasan (boris johnson) aaj amerikee raashtrapati jo baiden (joai bidain) se mulaakaat karenge. jonasan yooes president se aphagaanistaan se vaapasee kee 31 agast kee dedalain ko badhaane kee maang karenge, taaki jyaada se jyaada logon ko baahar nikaala ja sake.
British Prime Minister Boris Johnson will meet US President Joe Biden today during the G7 meeting. Johnson will ask the US President to extend the August 31 deadline for withdrawal from Afghanistan, so that as many people as possible can be evacuated.
Accelerated Rescue Mission
According to experts, if America refuses to extend the deadline, then the next seven days will go only to get the soldiers out of Afghanistan. In such a situation, the Afghans who reached the airport with the hope of leaving the country will be disappointed. Meanwhile, Britain has intensified the rescue mission. Many of his planes are circling Kabul, so that as many people as possible can be evacuated from there.
Waiting to be Airlifted

At present, about 1800 British nationals and 2500 Afghans who help them are at Kabul airport waiting to be airlifted. Since August 14, the US and UK have evacuated some 37,000 people from Afghanistan, but there is still a lot of work to do. Now it will be seen that if America accepts the demand to increase the deadline, then what will be the stand of Taliban.