UPDATE ON AUG 24, 12:11 PM IST
With the capture of the Taliban, women have started fleeing Afghanistan. Famous filmmaker Sahara Karimi has also succeeded in leaving the country. Recently, she shared a video on social media, in which she is running on the streets of Kabul to save her life from the Taliban.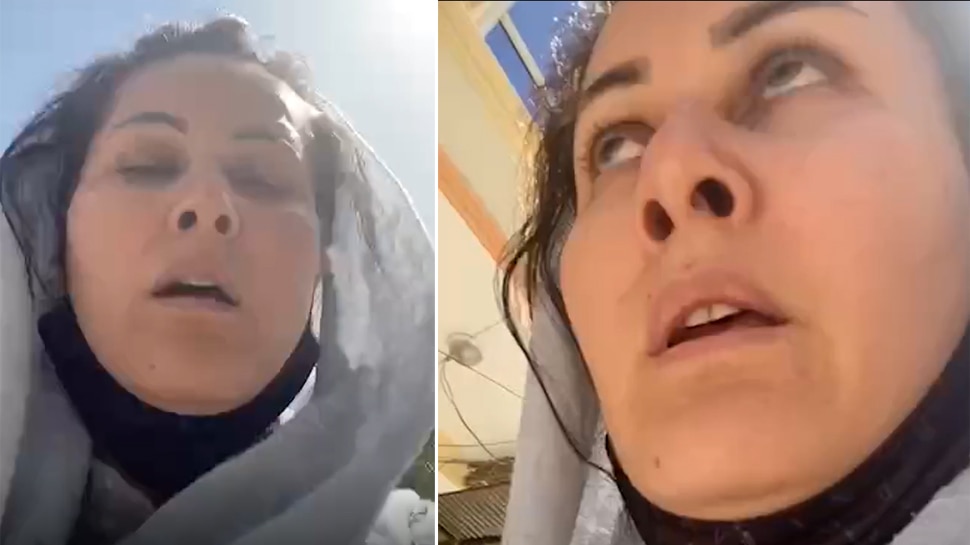 Kabul: As soon as the Taliban arrives, Afghan women are running here and there to save their lives. Meanwhile, a video of famous Afghan filmmaker Sahara Karimi has also gone viral, in which she is running on the streets of Kabul. This video has been made by Karimi himself and has narrated his ordeal through it.
Bullets were going on outside the bank
Sahara Karimi has shared a video on her Instagram, in which she is seen running on the streets of Kabul. He has tried to tell the situation there by recording a video.The filmmaker told that on August 15, she had reached the bank to withdraw money, even after waiting for a long time, she did not get the money. Then suddenly bullets started firing outside. After this the bank manager asked him to leave from there.
WATCH THIS VIDEO CLICK THE LINK
https://www.instagram.com/tv/CSlhhninJoW/?utm_source=ig_embed&ig_rid=dbb87ee6-b793-4829-8ac9-470ab8cdcf6d
The manager said - run away'
According to Karimi, the manager told him that the Taliban had come very close, so they should leave. After this the bank manager pulled me out by opening the back door and I ran away. Let us tell you that Karimi is one of those lucky people who have somehow reached out of Afghanistan. He is currently in Kiev, the capital of Ukraine.
Open letter was also written
It is seen in the video that Karimi is running wildly. Meanwhile, many times people ask her something and she keeps running away giving the answer. Earlier, in his open letter, Karimi wrote that the situation in Afghanistan,It is imperative that these incidents be documented, so that the world can always see the pain the Afghans had to go through. Through his letter, Karimi appealed to the film community around the world to raise their voice against the Taliban.