UPDATE ON AUG 19 , 11:27 AM IST
Taliban leader Wahidullah Hashimi told Reuters news agency that the group was still finalizing government formation on how they would govern the country. He said that it is certain that democracy will not rule in the country.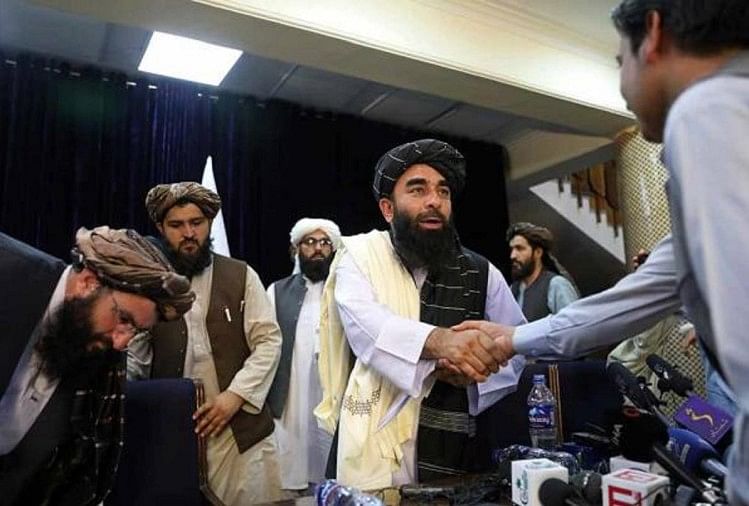 After the Taliban occupation in Afghanistan, it is now being discussed in the media that what kind of government will be formed here. Many people say that democracy will rule here, while many say that Taliban rule will rule here.Amidst all this, now a senior Taliban leader has given a big statement regarding government formation. Wahidullah Hashimi, a senior Taliban member, told Reuters news agency that the group was still finalizing government formation on how they would govern the country.

There will be no democratic system in Afghanistan: Taliban Wahidullah Hashimi said that it is clear that there will be no democratic system in Afghanistan because it has no basis in the country. Hashimi said that we will not discuss what kind of political system we should implement in Afghanistan because it is clear that there is Sharia law and that is it.
Hashimi explained that a council would oversee day-to-day activities on the country, while the Taliban's supreme leader, Haibatullah Akhundzada, is likely to remain in overall charge. Hashimi said that the way the Taliban ruled Afghanistan from 1996 to 2001, the same system of governance will remain in the present.
Who will be the President?
Abdul Ghani Baradar, one of the founding members of the group, is likely to be the chairman of the Taliban regime in Afghanistan. But Hashimi said any of Haibatullah Akhundzada's three deputies could play the role of president. Besides Baradar, other representatives are Mullah Omar's son Mawlawi Yacoub, who founded the Taliban, and Sirajuddin Haqqani, leader of the powerful militant Haqqani network.
The military system in Afghanistan will be something like
Hashimi said that in addition to the air force, the Taliban is planning to establish a new national force, including its members and Afghan troops. Most of them have received training in Turkey and Germany and England. So we will talk to them to get back to their positions. Of course, we will have some changes, some improvements in the army, but still, we need them and will call them to join us.
Taliban has no pilot to operate the aircraft
The Taliban is planning to recruit pilots who worked for the Afghan government because the group does not have pilots. After the foreign troops withdrew, the Taliban confiscated helicopters and aircraft and are now in contact with several pilots to join their force.Hashimi said that we have asked them to come and join their brothers, their government. We called several of them and are looking for (other) numbers to call them and invite them to our jobs.