Update On aug 8, 03:20 pm ist
Stabbing In Tokyo Local Train: After the attack on the local train of Tokyo, there is an atmosphere of panic in the area. However, the police has arrested the accused.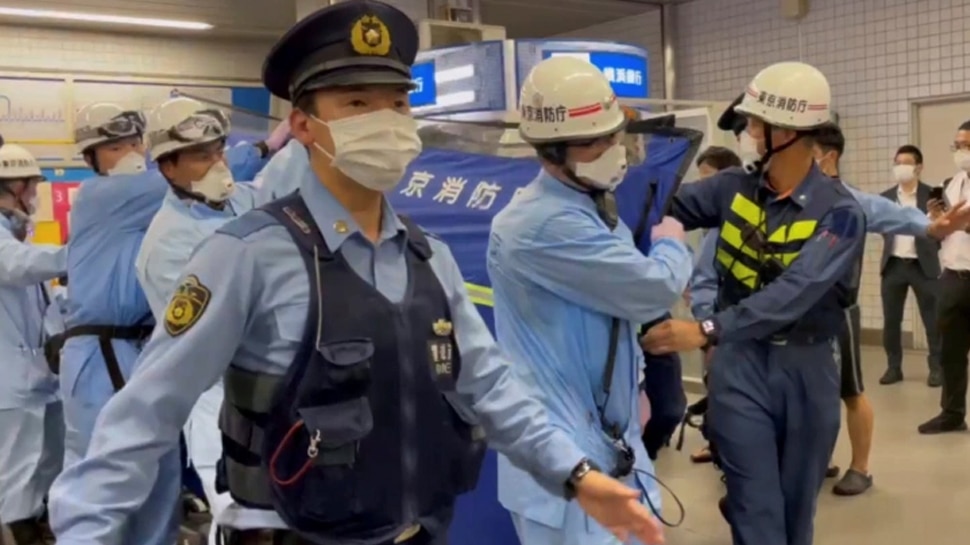 Tokyo: In Japan's capital Tokyo (Tokyo Knife Attack), an attacker stabbed 10 people and injured ten people. This attack happened on the passengers while traveling in a local train. The condition of two people injured in the attack is said to be critical. The place where this incident happened is where the Olympic Games are being held nearby.
The attacker escaped from the spot
According to a report published in The Japan Times, the attacker fled from the spot after the incident. However, later the police and fire department caught the attacker. According to the Tokyo Fire Department, of the ten people who were attacked, nine were admitted to a nearby hospital, while one was allowed to go home after seeing his condition.
Video related to the attack surfaced
Let us tell you that this attack took place in a train near Seijogakuen Station in Tokyo. The train was running on the underground railway route when the attack took place. A video related to this attack has also surfaced in which it is seen that police vehicles and many policemen reached there after the incident and rescued the trapped people. However, the police are still avoiding giving more details about the attacker.
Know that at this time the Olympic Games are going on in Tokyo. These games were to be held last year, but could not happen then due to Corona. The Tokyo Olympics began on 23 July and will continue till 8 August 2021.