Uodate On Aug 5, 12:45 pmist
Girl's Body Freezed After Having Drink: It was only after taking two sips of the drink that the girl felt that she had drunk too much. After this his hands and feet started twitching.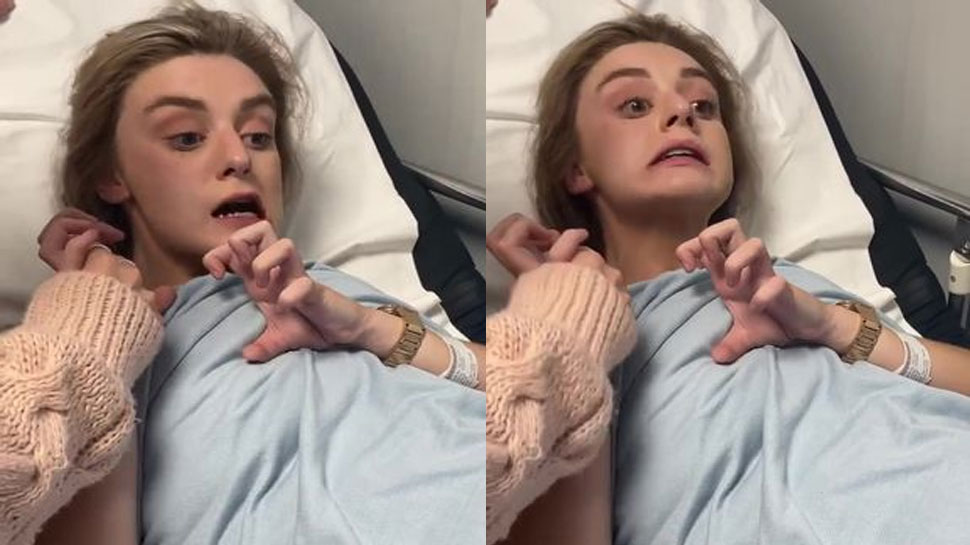 London: A strange case has come to light from Essex, United Kingdom. In fact, here an 18-year-old girl drank a drink given by a stranger in a nightclub (Girl Freezed After Having Drink), after which her body was frozen. She became like a statue. She was unable to move her arms, legs or even any part of her body. Everyone was surprised to see this incident.
The girl went to the night club for the first time
According to a report published in the Mirror, the name of the girl who got frozen after drinking the drink is Milli Taplin. The girl's body remained frozen for about 4 hours. She went to a nightclub for the first time after she turned 18. Let us tell you that Mili's mother shared the girl's photo on social media.

This happened with the girl in the night club Miley's mother told that her daughter had become friends with a stranger in the nightclub. He offered a drink to his daughter. After drinking which his daughter's body got stiff. Then in a hurry, his daughter was admitted to the hospital.
The girl's mother told that after the body was frozen, her eyes were completely open. His mouth was also crooked and his fingers were twisted.
The victim narrated the ordeal
After regaining consciousness, Miley told that I had taken only two sips of the drink. I didn't drink the whole drink. After that I went to the smoking area. Then when I came back, I felt that I drank too much alcohol. After this I could not control my body. My hands and feet started twitching.