UPDATE ON AUG 25, 12:49 PM IST
Syed Ahmed Shah Sadat, who once headed the Ministry of Communications of Afghanistan, today works as a pizza delivery in Germany. He had left the country before the Taliban crisis. The reason for this was his estrangement with the team of President Ashraf Ghani. Syed had served in many important positions.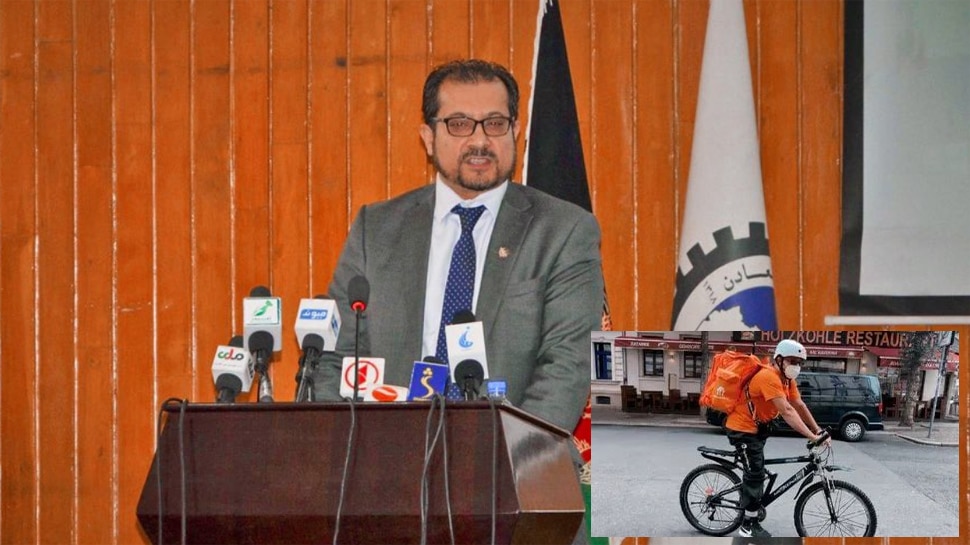 Berlin: The former Afghan Communications Minister is doing pizza delivery work in Germany these days. In the midst of the Afghan crisis, some of his pictures are going viral, in which he is seen wearing a pizza company's uniform and going for delivery. Syed Ahmed Shah Saadat has held several other important posts along with the Minister of Communications in Afghanistan. In such a situation, delivering pizza like this is shocking for everyone. However, Syed has no shame in calling himself a delivery boy.
That's why the Delivery Boy became
A German journalist has shared the photo of the former Afghan Communications Minister on his Twitter account. The journalist also talked to the former minister, in which he told about the condition of Afghanistan and himself. Syed Ahmed Shah Sadat resigned from his post at the end of last year and moved to Germany. After leaving the country, he spent some time well, but when the money started running out, he had to work as a pizza delivery boy for a living.
Not made from Ghani's team
According to the report of 'Sky News Arabia', former minister Syed is working with a pizza company in Leipzing, Germany. Giving the reason for leaving his country, Syed said that because of not agreeing with the team of President Ashraf Ghani and their demands, he resigned from his post and left everything and went to Germany.
poorv aphagaan mantree ne bataaya ki unake paas oksaphord yoonivarsitee se sanchaar aur ilektronik injeeniyaring mein do maastar digree hain. isake alaava unhonne 13 deshon kee 20 se adhik kampaniyon ke saath kamyunikeshan kee pheeld mein kaam kiya hai.
The former Afghan minister told that he has two master's degrees in communication and electronic engineering from Oxford University. Apart from this, he has worked in the field of communication with more than 20 companies from 13 countries.