Update On Aug7, 03:55 pm ist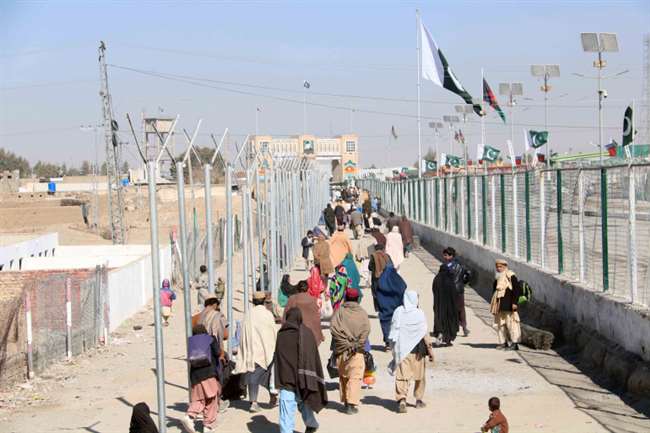 The Taliban, taking action against Pakistan, closed one of its major borders. The Taliban said that no one would be allowed to come from Islamabad until the visas for Afghans were abolished or reduced.
Kabul/Quetta, Reuters. Taking action against Pakistan, the Taliban on Friday closed one of its main borders. The Taliban said that no one would be allowed to come until Islamabad abolished or reduced visas for Afghans.
The Taliban is taking control of the country in the wake of the withdrawal of American and other foreign troops from Afghanistan. The Taliban took control of the southeastern Chaman-Spin Boldak border last month by pulling out Afghan forces. It is believed that Pakistani border officials have been fighting Afghans since the capture of Chaman-Spin Boldak by the Taliban.Visa requirements, which were not so strict before. After strictness by Pakistan, the Taliban said in a statement on Friday that all visa requirements for Afghans from Pakistan should be abolished.
The shadow governor of Kandahar province's rebel group said in a statement that both sides would remain closed to pedestrians and all forms of movement, including trade. This restriction will remain in place until Pakistan leaves the border gates open from dawn to dusk for Afghans holding Afghan migration cards or in Pakistan.Taliban spokesman Zabihullah Mujahid said the group's leadership supported the move and that the border was closed on Friday.
Pakistan also closed its part of the border on Friday, leaving pedestrians, passenger vehicles and cargo trucks stuck. For Afghans to live in Islamabad, the Pakistan government has issued migration cards allowing them to stay, but those who wish to enter Pakistan today need to obtain a visa. Let us tell you that there have been close relations between Pakistan and Taliban countries for a long time.