UPDATE ON AUG 24, 12:27 PM IST
Women's lives are going to be worse than hell under Talibani rule. The Taliban has instructed women to stay away from using nail polish. It has also been said that fingers will be cut off for violating it. At the same time, the terrorists have trouble even when the youth wear jeans.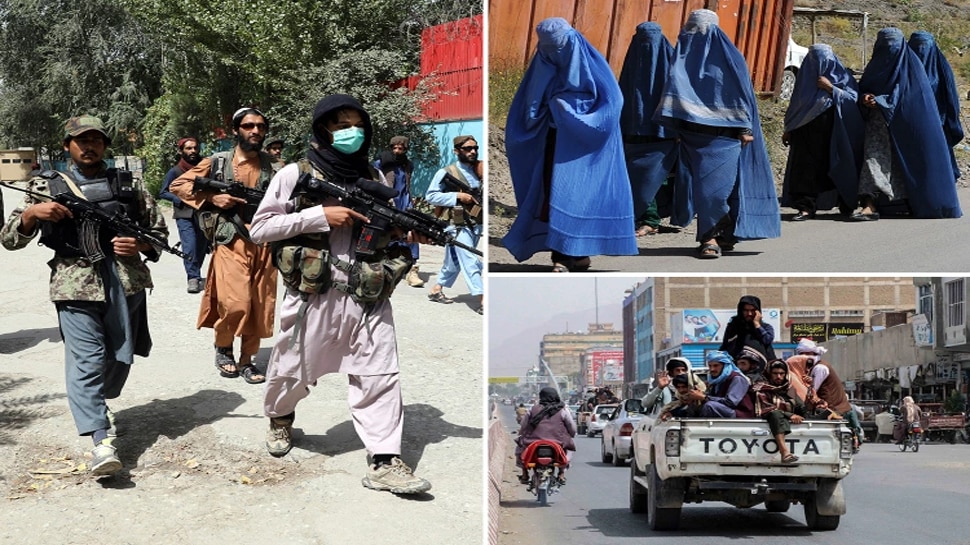 Kabul: News of Taliban brutality is coming out everyday from Afghanistan. The Taliban, which describes themselves as 'revenge', suffers from old mentality and is harassing the people of Afghanistan. The Taliban have banned the wearing of jeans and instructed girls to stay away from using nail polish. The terrorists have made it clear that those who do not obey them will have to face the punishment. Recently some youths were brutally beaten up for wearing jeans.
Youngster exposed cruelty
According to the news published in 'The Sun', an Afghan child exposed Taliban cruelty and told that he and his friends were punished severely for wearing jeans. The boy told that he was going somewhere in Kabul with some of his friends, when Taliban fighters coming from the front stopped him. Describing the jeans as disrespect to Islam, the terrorists first thrashed them, then showed them the gun and threatened them not to repeat the mistake again.
Heel sandals also banned
Afghan newspaper Etilaatroz has also confirmed the incident. A newspaper reporter was also beaten up by Taliban militants for not wearing traditional Afghan clothes. At the same time, in Kandahar, the Taliban has issued a fatwa for women and girls. In this fatwa it has been said that applying nail polish is prohibited.If anyone is found doing this, his fingers will be cut off. Not only this, a ban has also been imposed on women wearing heeled sandals, so that no stranger can hear their footsteps.