UPDATE ON AUG 25, 12:33 PM IST
The President of Tanzania, who called women footballers with flat-chested and unsuitable for marriage, is being fiercely criticized on social media.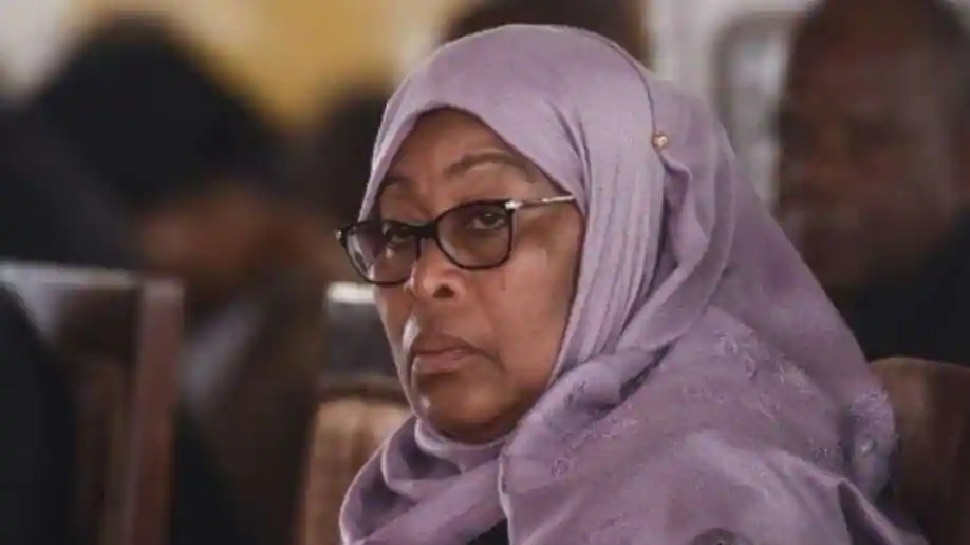 Tanzania: The President of Tanzania, Samia Suluhu Hassan, has been caught by controversial remarks about women footballers. He is being strongly criticized all over the world through social media.

In a ceremony organized to celebrate the victory of the country's men's team in a regional football championship on the night of 22 August, Samia had said that flat-chested female footballers are not suitable for marriage. Seeing them, one cannot understand that they are women, rather they look like men.
Africa's only female head
Hassan made this statement when she is the only woman head of Africa who is serving because the role of Ethiopia's President Sahle-Work Zewde is mainly ceremonial. According to the AFP report, Hasan had said about women footballers, while you may be surprised even if you look at their faces because you want attractive women for marriage but those things are not visible in women footballers.She did not stop here, but she continued, 'Today she is making us proud as a nation by bringing trophies to the country, but if you look at her life ahead, when her feet would be tired of playing and playing near her. If she will not have the same fitness as before, then what kind of life will she live? Getting married is like a dream for them because if any one of you takes her home as your wife, your mother will ask if she is a woman or any of your fellow men.

being heavily criticized
As soon as this comment of Hasan came on social media, there was a barrage of criticism. People are telling them fiercely about such statements given to women footballers. Commenting on her commented video, a user wrote, 'This woman wants to turn Tanzania into Afghanistan... where are our women's rights. Encourage our African women to be the best at what they are good at.

Another user said, 'Isn't it like saying that life is meaningless without marriage?' One user wrote, 'President Samia's comment is very sad. He should apologize to all the female football players of Tanzania. Where is the problem of shape and flat chest? It is genetic. He should tell how he will help the players.
Opposition is also attacking
At the same time, the women's wing head of the opposition Chadema party and former MP Catherine Ruge said, "President Suluhu Samia's remarks on women footballers are an insult to all women." Maria Sarungi of the civil society group Change Tanzania also opposed this comment.