UPDATE ON AUG 18, 12:10 PM IST

It did not take even a few hours for the truth of the Taliban, who were pretending to be liberal by holding a press conference, to come out. Taliban fighters brutally killed a woman in Takhar province for not wearing a burqa.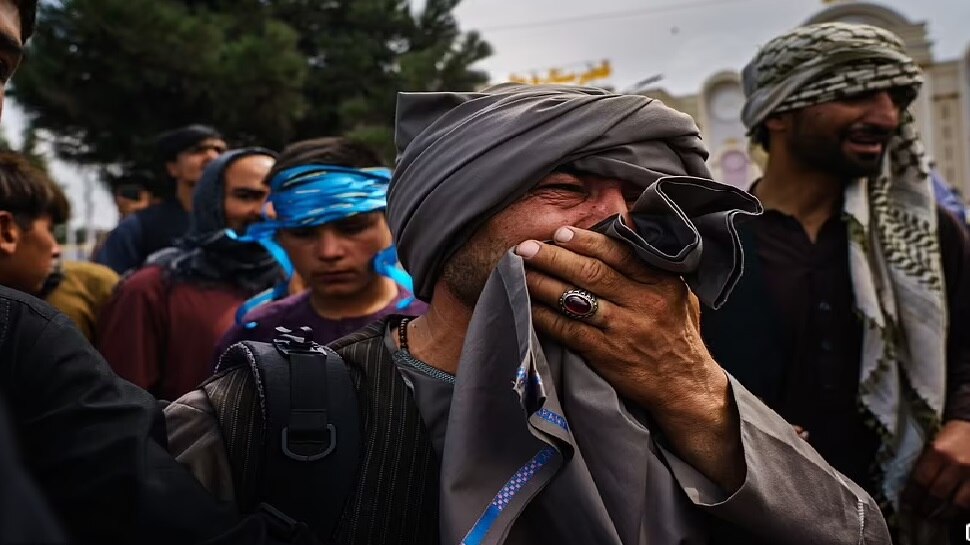 Kabul: The Taliban, who created terror in Afghanistan for months and forced people to live in the shadow of death every moment, changed their tone as soon as they got power. By holding a press conference, he talked about being moderate by protecting Afghans, allowing women to study and work in certain areas, but at the same time killed a woman only because she wore a burqa. ) was not worn.
Will women be 'respected' like this?
According to the Daily Mail report, on Tuesday, August 17, the Taliban resolved to start a new inclusive era in the country. It promised to respect women's rights, but on the same day Taliban fighters killed a woman just because she was not wearing a burqa.A picture of a woman covered in blood has surfaced in Takhar province, whose relatives are standing beside her. The Taliban shot this woman because she was not wearing a burqa in a public place.
women urged to work
Significantly, Taliban spokesman Zabihullah Mujahid had promised to protect Afghans by holding a press conference. Also said that Afghan people do not need to leave the country. The Taliban will neither harm members of the Afghan government and their families nor harm women.The spokesperson even urged girls to resume studies and women to return to work. The Taliban also talked about pardoning Afghans who worked against the Taliban, although at the same time Taliban fighters were entering the homes of Afghan ex-soldiers and firing them with bullets.