Update on Aug 16, 12:118 PM IST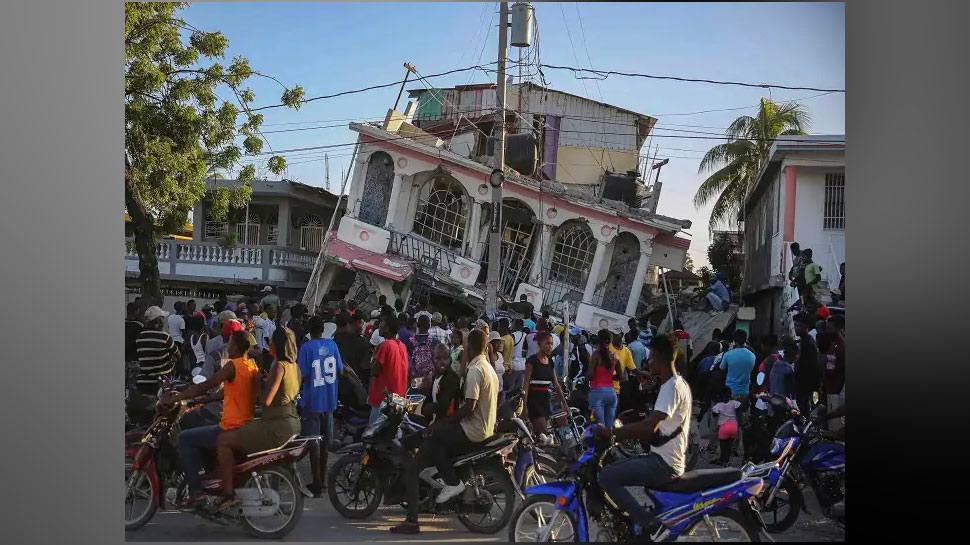 Earthquake in Haiti: After the horrific natural disaster, the Prime Minister has declared a month-long emergency. He said that he would not seek international help until a thorough assessment of the damage was done.
So far more than 300 people have died in the severe earthquake in the Caribbean country of Haiti. At the same time, about 2000 people have been badly injured. The magnitude of this earthquake was measured at 7.2 on the Richter scale. The epicenter of the quake was at a depth of 10 km, about 150 km west of the capital Port-au-Prince, 8 km from the city of Petit Trou de Nipes, according to the US Geological Survey.
declaration of emergency
People took to the streets due to the earthquake, who helped the administration and rescue team to save the lives of people trapped in homes, trapped in hotels and other buildings under the rubble. The PM has declared a month-long emergency regarding this disaster. Many cities have been completely destroyed in Saturday's earthquake. The rescue operation was affected due to landslide.
This Caribbean country is in trouble

After the earthquake, the suffering of the common people of Haiti, badly affected due to Corona Pandemic, has increased. Let us tell you that the crisis of this Caribbean country has increased due to the assassination of the President of the country, rising inflation and poverty.