UPDATE ON AUG 20, 12:15 PM IST
Britain's foreign minister's chair is about to go because of the Taliban. Prime Minister Boris Johnson is so angry with Dominic Raab that he does not want to see him in cabinet. Raab has been criticized for not showing interest in evacuating loved ones from Afghanistan as he considered it necessary to take a holiday.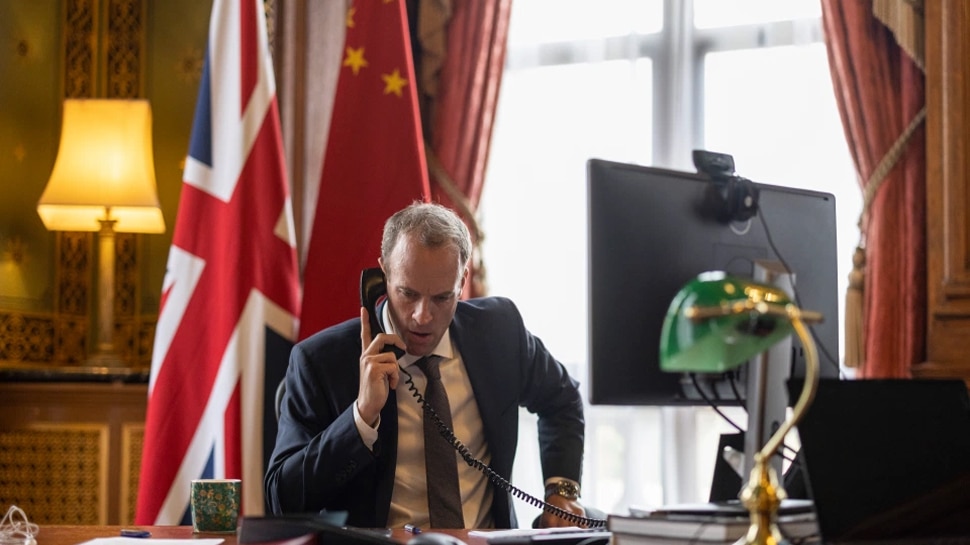 London: The withdrawal of Taliban in Afghanistan has become a threat to the chair of UK Foreign Minister Dominic Raab. It is believed that Prime Minister Boris Johnson can show him the way out in the cabinet reshuffle. In fact, the Prime Minister is very angry with the kind of lax attitude Raab has taken regarding the Afghan crisis. Instead of focusing on the safe return of his citizens, the foreign minister was busy observing the holiday and giving instructions to the juniors instead of leading the campaign himself.
didn't even bother to call
According to a report in 'The Sun', a memo shows that when Foreign Office staff urged Dominic Raab to speak to his Afghan counterpart Hanif Atmar, so that British citizens and interpreters could speak. To get him out of Kabul as soon as possible, then the Foreign Minister handed over this task to his junior.
Many MPs demand Raab's resignation
It is being told that Prime Minister Boris Johnson and Defense Secretary Ben Wallace are very angry with this attitude of Dominic Raab. At the same time, some MPs have demanded his resignation immediately. However, the prime minister does not want to remove Raab yet. He will show the way out to the External Affairs Minister in the cabinet reshuffle. A senior official said that PM Johnson is angry with the way Dominic Raab passed his responsibility on Junior, not understanding the seriousness of the situation.

PM has taken decision, just waiting for announcement An aide of the prime minister told that Dominic Raab's chair is set to go in the next cabinet reshuffle. The PM has taken the decision of his departure, just an announcement is yet to be made. At the same time, an angry MP said that the country does not want such a foreign secretary, who is happy to leave everything and rest in difficult times. Let us tell you that during the Afghan crisis, when the foreign ministries of all countries were busy evacuating their personnel trapped in Kabul, the foreign ministers of Britain were on holiday.