UPDATE ON AUG 20, 12:10 PM IST
Afghanistan's pop star Aryna Saeed has managed to leave the country. She has escaped from the clutches of the Taliban by boarding an American plane. He has informed about his safety on social media. Aryan Saeed has been a target of fundamentalists since the beginning due to her views.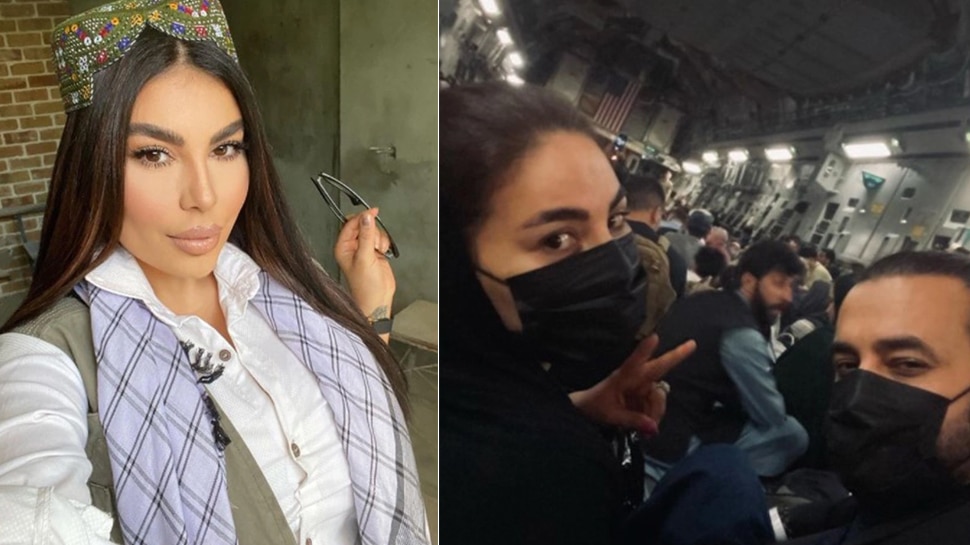 Kabul: Afghanistan's biggest pop star Aryana Sayeed is one of the lucky people who managed to leave the country. Aryan has given information about escaping from the clutches of Taliban on her social media account. Pop star and judge of Afghanistan's 'The Voice' Aryna was aboard a US cargo jet that left Kabul on Wednesday and has now reached Istanbul, the Turkish capital.
Information given on social media
Aryana Sayeed told her 1.3 million Instagram followers that she is alive and well. She wrote, 'After some terrible nights, I have reached Qatar and am looking forward to my last flight to Istanbul'. Shortly after this he gave an update that his flight to Istanbul had taken off.

There are many stories to tell The pop star said that now she has come out of the terrible scene. She has many stories to tell, happy that she has somehow managed to escape the clutches of the Taliban. When Aryna Saeed was only eight years old, her family left Afghanistan.
She first shifted to Switzerland and later to London. However, despite this, Saeed used to go to her country in between. The pop star was there when the Taliban captured Kabul.
had issued a decree
If the Taliban had succeeded in capturing Arya Saeed, I don't know what would have happened to them. Because Saeed, who is seen without hijab and burqa, has been a target of fundamentalists from the very beginning. In an interview with CNN in 2014, Saeed had told that some radical leaders had issued orders for his assassination. He had said that whoever kills a pop star will be blessed with heave