Update On Aug 7, 05:33 pm ist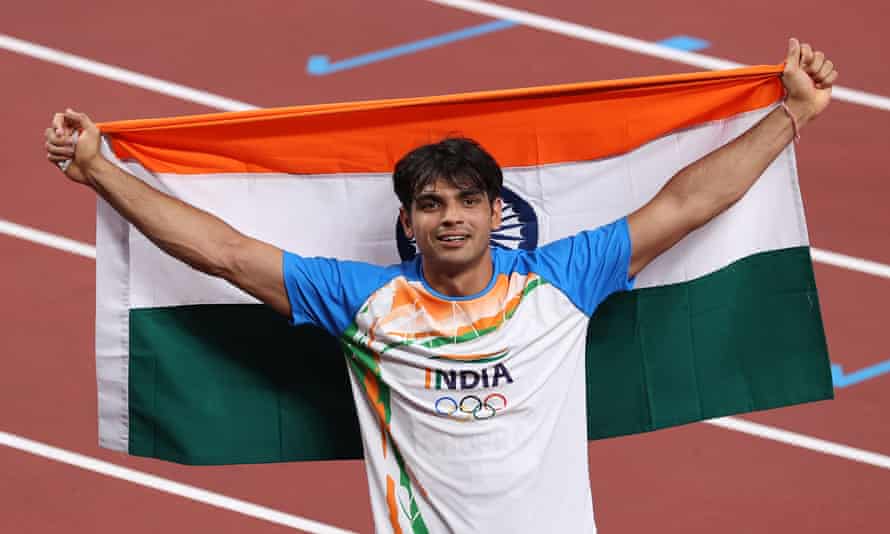 Neeraj Chopra Gold Medal: Javelin throw athlete Neeraj Chopra has created history by winning the gold medal at the Tokyo Olympics. He is the second player and the first athlete to win an individual gold for the country. Neeraj secured the first position in his second attempt with a distance of 87.58 metres. Czech Republic's Yakub Valdez finished second with 86.67m, while his country's Viteslav Veseli got the bronze with 85.44m.
Before Neeraj, Abhinav Bindra won a gold medal in the Beijing Olympics. Abhinav, however, won this gold in shooting. What Neeraj has done here in Tokyo is historic as India has never won a medal in athletics events at the Olympics before. Yes, in the more than 100 years long history of the Olympics, India had never won a medal in athletics events till date.
Five players participated in the Antwerp Olympics (1920 Summer Olympics) from India, of which three were track and field athletes, but since then no Indian has won a medal in athletics.
The International Olympic Committee (IOC) still records Norman Pritchard's medals won in the 200m and 200m hurdles at the Paris Olympics 1900 in India's name, but according to various researches and the International Federation of Athletics Federations (now World Athletics), they then Great Britain was represented.
Neeraj Chopra created history
Neeraj, son of a farmer from Khandra village, located near Panipat in Haryana, created history by winning the medal. Milkha Singh and PT Usha missed by a small margin in 1964 and 1984 respectively. Chopra reached the Olympics this year with a performance of 88.07m. In qualifying, he also surpassed gold medalist and 2017 world champion Johannes Wetter of Germany. Waiter, who threw 90 meters in April and June, qualified second only to Chopra.
Neeraj was considered a strong medal contender even before the Olympics and the 23-year-old performed as expected to make it to the finals with a clean throw of 86.59m in his first attempt at qualification.