UPDATE O AUG 19, 12:40 PM IST
The joke can sometimes be too heavy. In Russia, a person tried to scare his friend and in this effort the friend fell straight 50 feet down. The badly injured person is in a coma and nothing can be said at the moment whether he will come out of the coma or not. Police is questioning another person.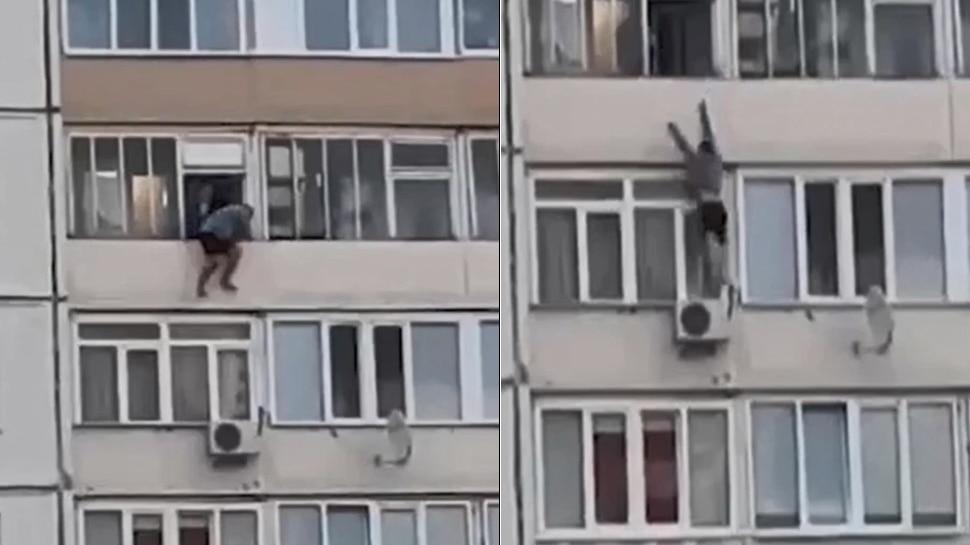 Moscow: How heavy a joke can be, it can be gauged from an incident in Russia. Here a person fell down 50 feet in an attempt to intimidate him. The man has been admitted to the hospital in a critical condition and according to doctors, he has gone into a coma. Police is interrogating another person in this regard. However, he has pleaded innocent.
That's why the window was climbed
According to the report of 'The Sun', the incident happened in Kogalym, Russia when two persons were partying on the sixth floor of the building. During the party, the 26-year-old stood up at the window to get some fresh air, when another 56-year-old man jokingly tried to scare him. This effort was overshadowed and the man standing at the window fell straight down 50 feet.
The drama of pushing was heavy
Actually, the elderly man pretended to push the other person from behind, but the balance of the person standing on the window of the balcony got disturbed. Tried to hold the railing of his balcony, but did not succeed.First he collided with the air conditioner installed on the lower floor and then fell straight to the ground. The badly injured person was immediately rushed to the hospital. Doctors say that the man has gone into a coma due to deep injuries and it is difficult to say anything at the moment.
Police is checking CCTV footage
At the same time, the 56-year-old man says that he is innocent, he did not push intentionally. This entire incident has been recorded in the camera. On the basis of the footage, the police is trying to find out whether it was actually an accident or the person who was in coma was pushed under the conspiracy. According to the police, both the friends were under the influence of alcohol when the incident took place.