update on Aug 16, 01:20 pm ist
Khiladi Akshay Kumar is one of those Bollywood stars who lead a disciplined life to keep themselves fit. From going to bed early to getting up at 4 in the morning to exercise, his schedule is very packed. Not a single day goes by when Akshay does not focus on fitness, he keeps his body fit and toned through martial arts, natural therapy, adventure sports, and a disciplined life.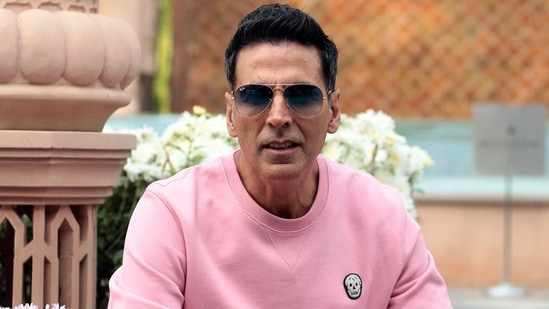 can never make six pack abs But have you ever thought, where the whole Bollywood is crazy about six pack abs, the fittest actor of Bollywood Akshay never made his abs. It's not that he doesn't want to have abs. In fact, such an accident has happened to him that he can never even think of making abs. Let us know that secret that why Akshay Kumar can never make a body with six pack abs.
The accident happened on the sets of the film

The film 'Khiladiyon Ka Khiladi' is one of the most talked about films of Akshay Kumar. Akshay Kumar's fight with the fake Undertaker is shown in this film. Brian was played by the fake Undertaker. The film has several action sequences from the fake Undertaker to Khiladi Kumar. In this, during the action sequence, Undertaker slams Akshay Kumar several times, while in the end, Akshay is also seen throwing several rounds at Brian.
Akshay had to be taken to the hospital

Akshay had to face a big problem while shooting these fight scenes. As soon as Akshay finished the fight scene, he had a problem of slip disc. After shooting the scene, he started experiencing severe pain in the spinal cord, after which he was immediately rushed to the hospital.
The doctor had advised bed rest

The doctor had advised him complete bed rest. Because of this one scene, even today Akshay cannot train to lift weights. That's why he pays most attention to jogging and swimming.
Big movie out of hand

Due to the problem of slip disc, a film like 'Bhaag Milkha Bhaag' got out of the hands of Akshay Kumar. He also did not sign this film because he had to make a lot of changes in his body for the film. Akshay could not do this due to his slip disc problem and he refused to work in the film.