update on Aug 17, 03:40 pm ist

Corona virus cases (Corona Third Wave) are increasing again in the UK. There in the last 24 hours more than 50 thousand new cases of corona have been reported.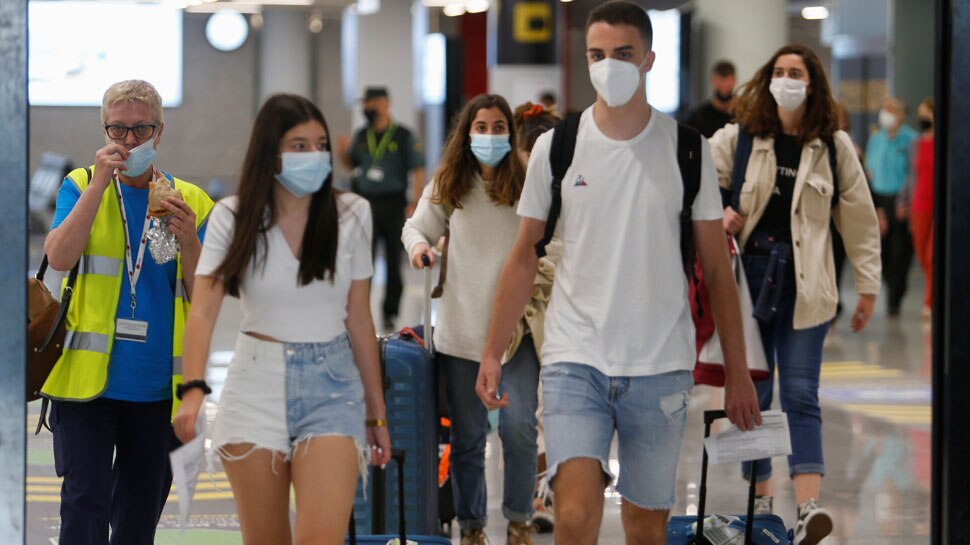 In the UK, the cases of corona virus (Corona Third Wave) are again on a sudden jump. Due to this, the sound of lockdown has been heard in the whole country.
More than 50 thousand cases of corona in Britain
In the last 24 hours of the UK Health Department, 51 thousand 870 new cases of Coronavirus have been reported in the country. Due to this, again the crowd of corona patients has started increasing in the hospitals. According to the data, before this, 55 thousand new cases were reported in the UK in January 2021. Now the number of corona positive cases has increased by 45 percent in the last one week. Experts say that the easing of Corona restrictions in Britain and the organization of Euro 2021 are responsible for this.
Increasing outbreak of delta variants
According to UK health officials, the outbreak of corona is increasing due to the delta nature of the coronavirus. Officials claim that the outbreak of corona is definitely increasing in the country, but the number of patients is not increasing in proportion has been. This is an indication that the corona vaccine being deployed there against the delta variant of the corona virus is very effective.
two-thirds got corona vaccine
Britain's Health Minister Sajid Javid says that two-thirds of adults in Britain have been given both doses of the Corona Vaccine. He said that we have completed our target in about a week. Describing this as a big achievement, he said that soon the rest of the population of the country will also be vaccinated. Corona virus will not be allowed to flourish again in the country.