update on Aug 16, 05;03 pm ist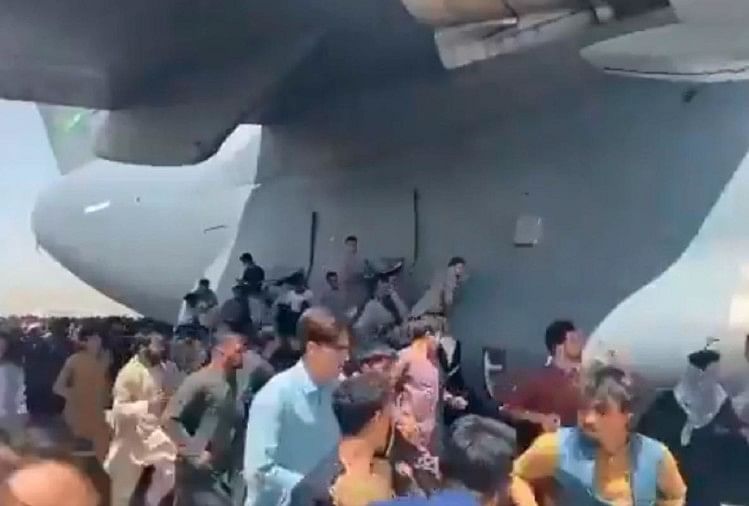 Afghanistan Taliban Crisis Live Updates: Since the Taliban occupation in Afghanistan, the situation remains dire. People are fleeing the country without taking any goods. On the other hand, a huge crowd has gathered at the Kabul airport, due to which a situation of stampede has been created there. To control the crowd, American soldiers have to fire in the air from time to time.

Panic at Kabul Airport Fear is clearly visible among people at Kabul airport. People want to leave the country anyhow. For this he is risking his life. In a video going viral on social media, some people are seen sitting on the exterior of a running plane on a runway. At the same time, in another incident, three Afghan civilians stood between the tires of a US military plane. But when the plane took off, all three fell one by one.
Taliban reached the premises of Tolo News
The Taliban reached the premises of Tolo News, Afghanistan's main news agency. News agency ANI quoted Tolo News as saying that during this time the Taliban checked the weapons of the security personnel, collected the weapons issued by the government and agreed to keep the premises safe.

The Ministry of External Affairs will make arrangements for the evacuation of Hindus and Sikhs
Amidst the deteriorating situation in Afghanistan, Union Minister Hardeep Singh Puri has said that the Ministry of External Affairs and other institutions responsible for it will make arrangements for the evacuation of Hindus and Sikhs trapped there.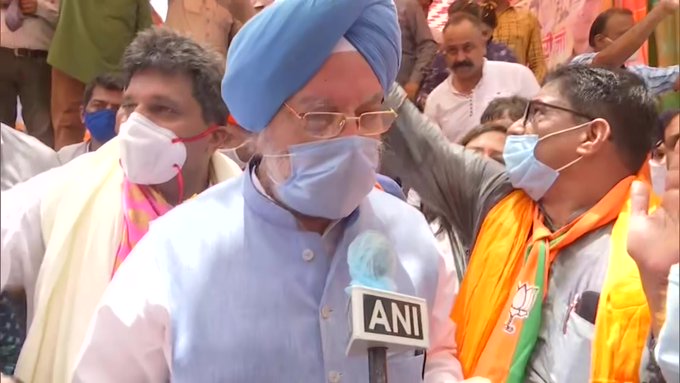 Air India changed route
Air India on Monday said it has diverted its Chicago-Delhi flight to Sharjah in the United Arab Emirates (UAE) to avoid entering Afghanistan's airspace.
Earlier, Kabul airport officials had said that Afghanistan's airspace was uncontrolled. The Chicago-Delhi flight will land in Sharjah to refuel the plane, officials said. After that the flight will leave for Delhi and will not use Afghan airspace.
So far five people have died in the firing of the US Army
Five people have died in the firing at Kabul airport in Afghanistan. Meanwhile, after the closure of all flights from India, Indian citizens are also seen helpless.

All flights between Kabul and Delhi canceled
The Taliban have closed airspace in Afghanistan. Due to which all flights between Kabul and Delhi have been cancelled. Let us tell you that some flights of Air India were kept for airlift from India side.