UPDATE ON AUG 24, 01:05 PM IST
The video of a reversed vehicle is going viral on social media. People are surprised to see the design of this car and are trying to understand it.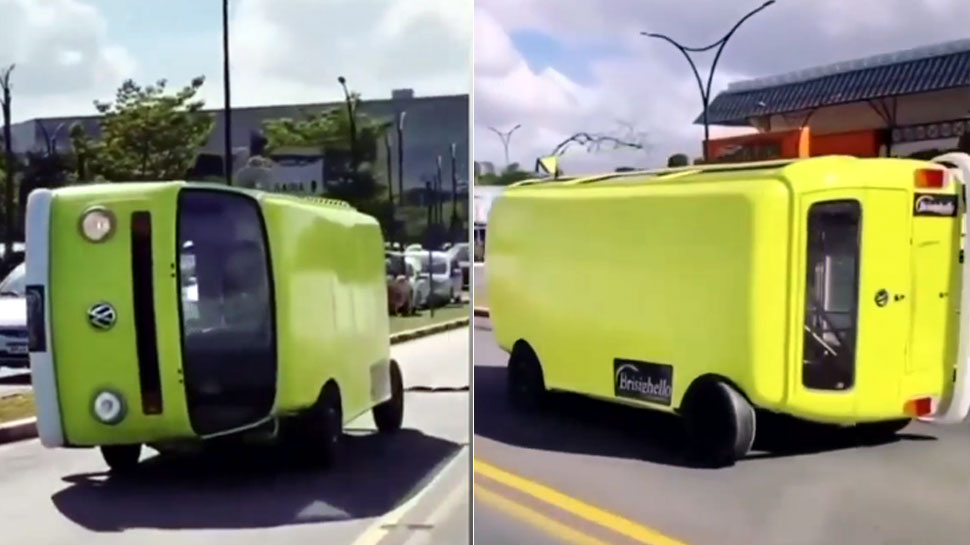 These days a video is becoming increasingly viral on social media, after seeing which some people are surprised, while some are unable to stop their laughter. This video is of a car which turns upside down instead of going straight. Yes, the design of this car is so strange that people are trying to understand it by gazing.

WATCH THIS VIDEO CLICK THIS LINK
https://www.instagram.com/hepgul5/?utm_source=ig_embed&ig_rid=4416e5d9-f0d1-4405-b779-b109e14a417
this car is running upside down
So far people have seen petrol, diesel, electric or gas powered vehicles around them or on the internet, which have almost the same design. But after seeing this car on social media, people's mind has been baffled. Because he had never even imagined about such a car which would run in reverse. You must have also seen such a car for the first time. After watching the video carefully, you will feel once that this car has overturned. but it's not like that.