On July 4, Kalyan Singh was admitted to SGPGI after his health deteriorated. On getting this information, CM Yogi had instructed the doctors there for better treatment. Yogi SGPGI Director Prof. Always used to call RK Dhiman to get updates on Kalyan's health.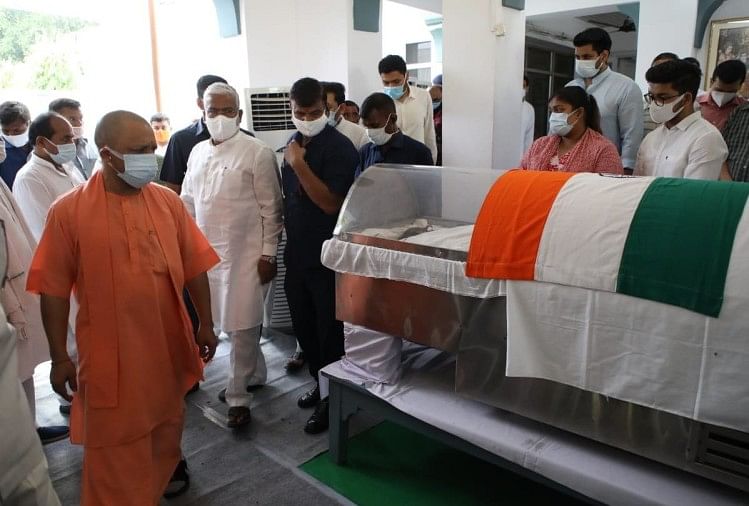 From the last days of BJP's stalwart Kalyan Singh to his last journey, the key people of the government and the organization remained together like a shadow. Under the leadership of Chief Minister Yogi Adityanath and BJP State President Swatantra Dev Singh, the government and organization left no stone unturned in his care and respect. Not only the state but also the stature of welfare in the politics of the country can be gauged from this.
That after being admitted to the hospital, Prime Minister Narendra Modi not only kept calling his family members from time to time to inquire about his health, but on receiving the news of his death, he left all the programs and reached Lucknow the next day to pay tribute.The role of Kalyan in taking BJP to the heights in the state is not hidden from anyone. His contribution in taking the Ram Janmabhoomi movement to a turning point in Ayodhya is well known. After leaving the post of Governor, Kalyan again took the membership of BJP, and from the Chief Minister to the top leaders of the organization, he was respected as a guide.
On the birthday of Kalyan on 5th January, CM Yogi, Deputy CM Keshav Maurya, Dr. Dinesh Sharma and the heads of the government and organization used to reach here every year at No. 2 of Mall Avenue to wish them well.