UPDATE ON AUG 24, 11:53 AM IST
Jhansi. The husband and wife and their two children were killed when a speeding car collided near Udguwan village in Datia on Sunday afternoon.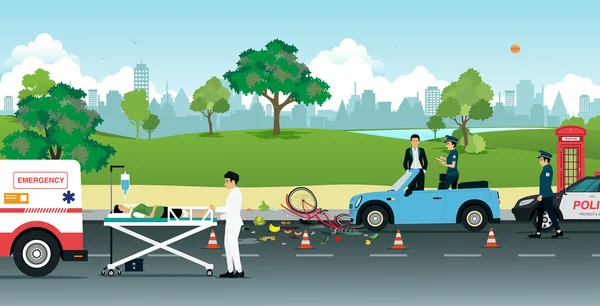 To celebrate the festival of Rakshabandhan, he was going on a bike ride. The driver fled with the car after the accident. Rinku (28), a resident of Punawali village of Raksa area, used to make a living by farming. On Sunday, he took his wife Lakshmi, daughter Vaishnavi (7) and son Krishna (3) on a bike to go to the village of his in-laws Datia's village Chitri. On the way, the husband and wife made a plan to go to the maternal uncle's house located in Bilauni village.
At around 3 pm, his bike was hit by a speeding car coming from the front near Udgwan village on the way towards Bilauni village. Due to this Rinku and her son Krishna died on the spot. Whereas, Lakshmi and daughter Vaishnavi got seriously injured. He was taken to the hospital in Datia.When the condition became critical, both were admitted to Maharani Laxmibai Medical College for treatment. Mother and daughter also died during treatment here. There was chaos in the house due to the death of four members of the same family. Due to this incident on the day of the festival, there was a wave of mourning in the whole village.