Update On Aug 10, 12:25 pm ist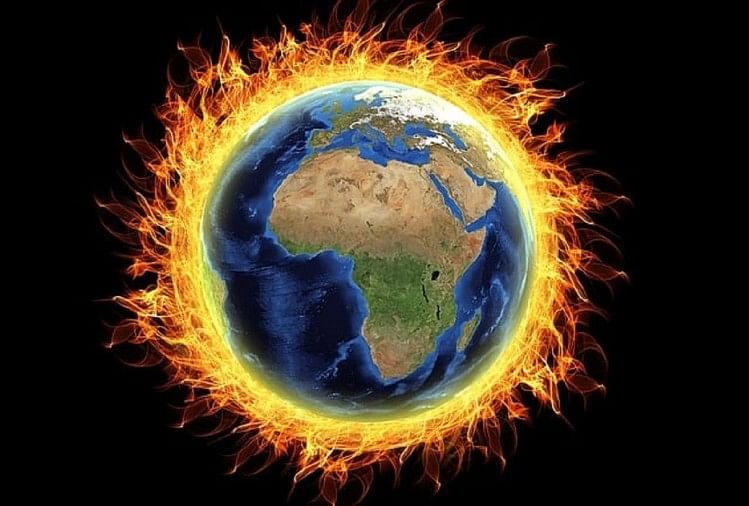 UN report called it a danger mark for humanity
No area is safe, no place to escape, no room to hide
In a report released on Monday by the United Nations, it has been said that the temperature of the earth is becoming so hot that in a decade it may reach beyond the limit that world leaders are trying to control according to the Paris Agreement. are doing. The United Nations has termed it as Code Red for Humanity.

There is a guarantee that things are going to get worse, said Linda Mearns, senior climate scientist at the US National Center for Atmospheric Research and co-author of the report. I can't see any area that is safe, no place to escape, no place to hide. The report of the Empowered Intergovernmental Committee on Climate Change (IPCC) termed climate change as completely man-made.

This report is more accurate and predicts the heat for the 21st century than the last report released in 2013. The report says that the world will in any case exceed the 1.5 degree centigrade figure in the 2030s, much earlier than the old forecast. According to the report, the world has already warmed by 1.1 degrees centigrade in the last one and a half century.

Paris Agreement emphasizes reducing global temperature
The Paris climate accord was signed in 2015 by nearly 200 countries and world leaders agreed to keep global temperatures below 2 degrees Celsius (3.6 degrees Fahrenheit). All five future scenarios, based on how much carbon emissions will be cut, are going to exceed the upper limit set by the agreement. The data also shows that the temperature has increased in recent years.

Climate change is extremely widespread and unprecedented

The report said that in three scenarios, world temperatures are expected to rise by two degrees Celsius (3.6 degrees Fahrenheit) above pre-industrial times. The result is visible in the form of extremely widespread heatwaves, droughts and floods due to heavy rains."The report tells us that climate change is widespread, rapid, profound and unprecedented over thousands of years," said Ko Berrett, senior climate adviser for the US National Oceanic and Atmospheric Administration and vice president of the IPCC. The changes we are experiencing will increase with temperature.

234 scientists have prepared the report
The report is over 3,000 pages long and has been prepared by 234 scientists. It said that the sea level is rising due to the temperature, the ice cover is shrinking and the incidence of extreme heat, drought, flood and storm is increasing. Tropical cyclones are getting stronger and rainier, while Arctic sea ice is melting in the summer and the area of ​​permanent ice in the region is shrinking.