UPDATE ON AUG 21, 12:11 PM IST
The bad days of women in Afghanistan have already begun. Taliban fighters are oppressing women and girls. A woman was burnt alive only because the terrorists did not like her cooked food. Terrorists are also looting ration from people.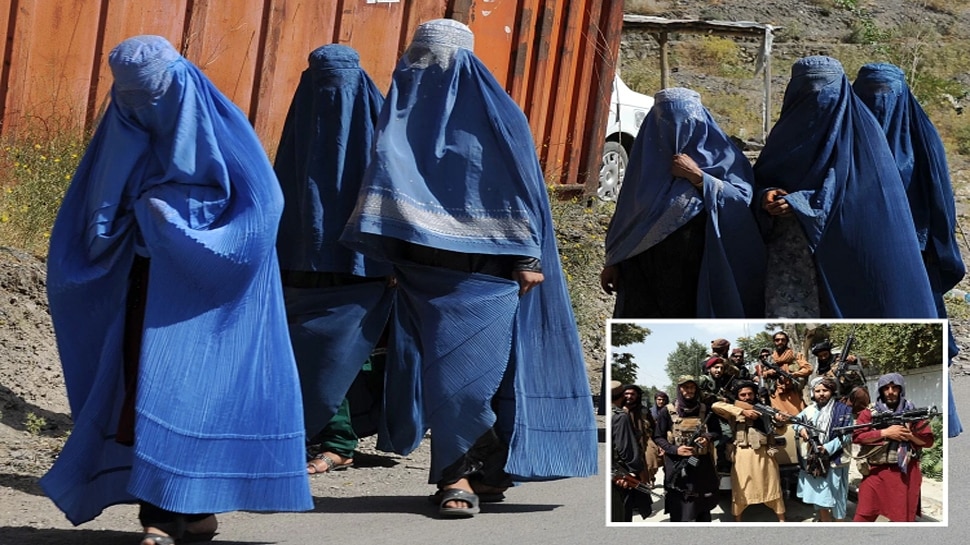 Kabul: With the occupation of Afghanistan, reports of Taliban brutality are coming to the fore. Terrorists are especially targeting women. A woman was killed by Taliban fighters only because they did not like the food she cooked.
The Taliban is searching door-to-door to help the US military and the Ashraf Ghani government. During this, some terrorists reached a woman's house and asked her to cook.

formair judgai ne kee pushti
'da san' mein chhapee khabar ke anusaar, taalibaan (taliban) ke nirdesh par mahila ne khaana banaaya, lekin usaka svaad aatankiyon ko pasand nahin aaya. isase naaraaj aatankiyon ne mahila ko jinda aag ke havaale kar diya. poorv aphagaan nyaayaadheesh aur mahila adhikaaron se jude kaimpen 'aivairy woman traiaty' kee pramukh najala ayoobee (najl ayoubi) ne bataaya ki taalibaaniyon ne keval khaana pasand nahin aane par mahila ko jinda jala diya.
Confirmed by Former Judge
According to the news published in 'The Sun', the woman cooked food on the instructions of the Taliban, but the terrorists did not like its taste. Angered by this, the terrorists burnt the woman alive. Najla Ayoubi, a former Afghan judge and head of the women's rights campaign 'Every Woman Treaty', said that the Taliban burnt the woman alive only because she did not like the food.
Terrorists kidnapping girls
Najla Ayubi said that every day some terrible news is coming from Afghanistan. Terrorists are harassing women. They are going door to door intimidating them and forcibly making them cook food for themselves. Not only this, they are also looting ration from common Afghans. Ayubi told that Taliban fighters are taking away young girls and marrying them.

Many women were sent to other countries "In the last few days, many young women have been sent to neighboring countries to make sex slaves," the former judge said. Let us tell you that since the Taliban occupation of Kabul, a large number of people are reaching the airport, so that they can get out of the country. Especially women want to get out of Afghanistan as soon as possible. They have not forgotten the previous brutal regime of the Taliban.