UPDATE ON AUG 20, 12:30 PM IST
25-year-old Maria Andrejic, who won the silver medal by performing brilliantly in the Tokyo Olympics, has auctioned her medal for about 37 lakh 93 thousand rupees. He did this so that a newborn child could get a new life.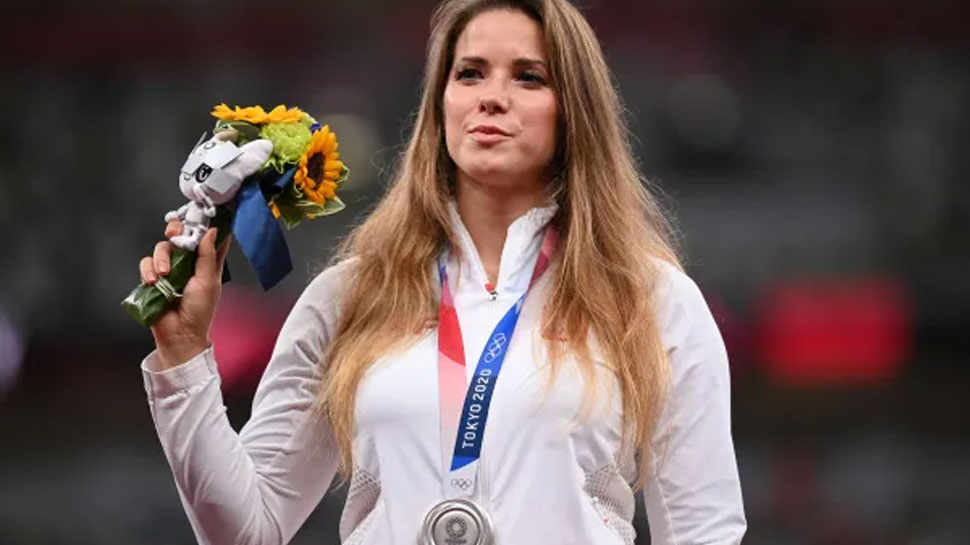 Warsaw: An Olympic athlete from Poland auctioned off her silver medal won at the Tokyo Olympics to raise money for an operation on a newborn, but her buyer told her That she can keep this medal with herself.
Newborn battling bone cancer
25-year-old Maria Andrejic, who participated in the Tokyo Olympics this year after recovering from bone cancer, won a silver medal in the women's javelin throw competition. He put his medal up for auction to help a child. This newborn named Milos Malissa is to be operated in America. His family was collecting money for this.`
Rs 37.93 lakh bid in auction
Milosz's parents posted on social media last week that the child's life was in danger if the operation was not performed. Popular Polish store Jabka placed a bid of 200,000 jalotis ($51 thousand). But told this athlete that she can keep her medal with her. Jabka said, 'We were impressed by the noble efforts of the Olympians.' Apart from this, his fans also raised $ 76,500 to help the child.