Update on Aug 8, 05:10 pm ist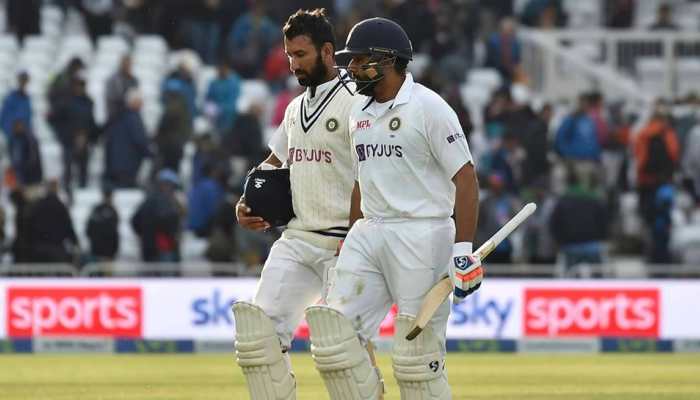 Rain delayed the scheduled 3:30 pm IST start of the last day's play in the first Test between England and India at Trent Bridge. The match is in the balance, with India 52/1 in their second innings, needing another 157 runs to reach a victory target of 209 in what promises to be tough day for batting. Check India vs England 1st Test live score, scorecard, ball by ball commentary, team news and more on Times of India.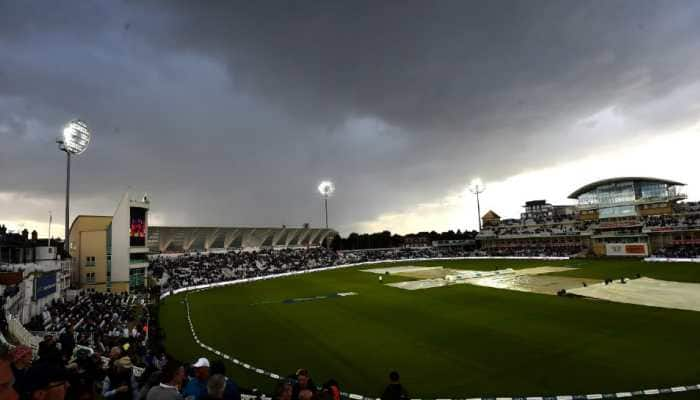 Day 5 morning session in a nutshell
Persistent rain and thick cloud cover washed out the entire morning session on the fifth day of the opening Test match with India needing 157 runs more and hosts England in search of nine wickets. Continuous drizzle forced the umpires to call for the lunch break at 5:00 pm IST. Not a single ball was bowled in the entire session. Chasing a victory target of 209, India finished the fourth day on 52 for 1 after England, riding on skipper Joe Root's 21st Test hundred, scored 303 in their second innings. This was after India got a 95-run first innings lead in reply to hosts' total of 183. It remains to be seen how much overs can be sneaked in the remaining two sessions as play can continue till midnight (12:00 am) IST, only if there is no further rain.
Rain washes out morning session on Day 5
So, Lunch it is on Day 5! The entire session has been washed out! This is frustrating! Not a single ball was bowled in the morning session because of the contineous drizzle. The match was slightly tilted in favour of India at the end of Day 4 but now, after an entire session has been washed out, things will get a bit tricky from here for Virat Kohli and Co.