UPDATE ON AUG 21, 01:32 PM IST

Kangana Ranaut is busy shooting films one after the other. Kangana has now started shooting for her upcoming film Tejas.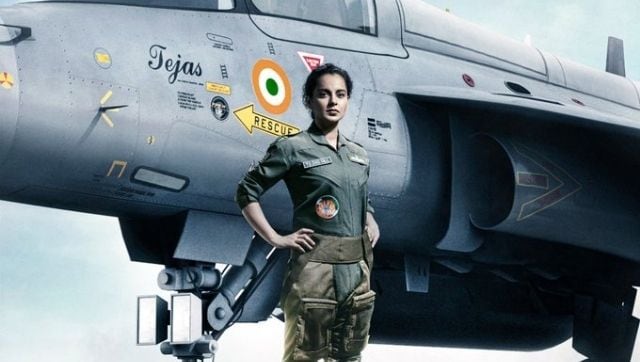 Bollywood actress Kangana Ranaut has just finished shooting for her film 'Dhakad'. Kangana was in the news for the past few days due to her pictures wearing pants with a corset bralette at the wrapup party of 'Dhaakad'. Now Kangana started shooting for her next film 'Tejas'. Kangana is going to be seen in different style and form in all her three upcoming films 'Thalaivi', 'Dhaakad' and 'Tejas'. The actress has raised the curiosity of people by showing a glimpse of 'Tejas'.

Kangana Ranaut has shared a photo on Instagram wearing the uniform of an Air Force officer. By sharing her photo from the shooting set, Kangana has told with the caption that she has started shooting for the film 'Tejas'. Kangana wrote, 'On her next mission 'Tejas' … starting from today. Full of enthusiasm, thanks to the wonderful team for this.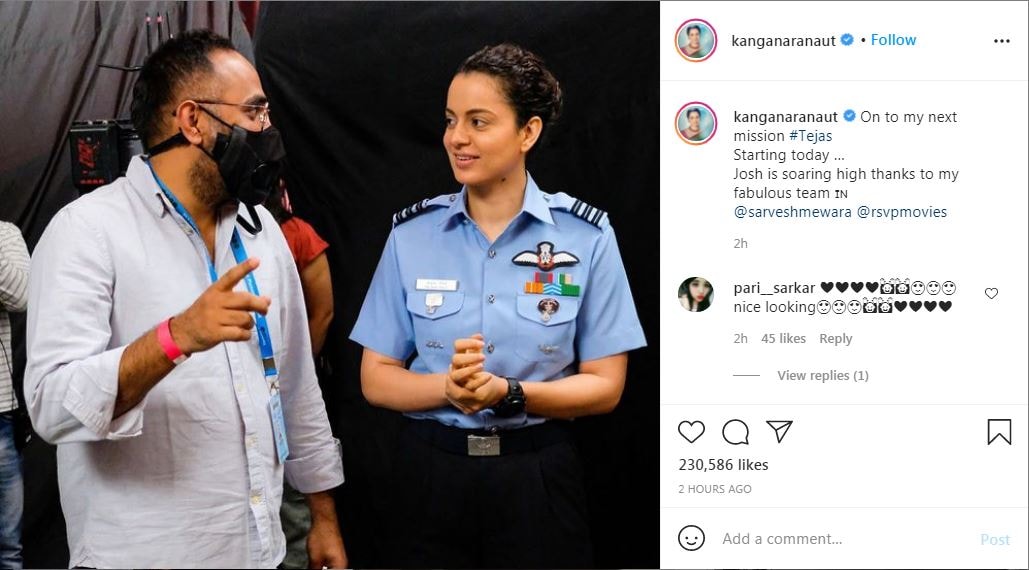 Seeing Kangana's look in this photo, fans are constantly commenting praising her. Some are telling her the Queen of Bollywood, while some are saying that now 'Tejas' does not wait. One fan wrote 'Eagerly waiting for Thalaivi, Dhakad, Tejas and Emergency'. Within 2 hours of Kangana sharing this post, more than 2 lakh 30 thousand people liked it.