UPDATE ON AUG 26, 11:26 am ist
Jhansi. International Dog Day will be celebrated on Thursday 26 August. In fact, millions of people around the world are fond of keeping the best breed and expensive dogs. The people of Jhansi are also not behind in this matter. Many people are keeping expensive dogs in the city. Siberian Husky, Shihatsu, Pug, French Bulldog, Labrador, Gretden, German Shepherd and St. Bernard are being reared. In these, the price of many puppies is up to 55 thousand rupees. People are also spending thousands a month on these.

World Dog Day was founded by Colleen Page, an American animal advocate and pet lifestyle expert. The purpose of celebrating this day is to spread awareness about the number of dogs in the rescue center and encourage their adoption. New York recognized it in the year 2013. Since then other animal lovers and organizations of the world including India started celebrating this day.

Both Siberian Huskies stay in AC all day Jhansi. Shubham, who lives on Una Balaji Marg, is fond of keeping dogs of a special breed, has got two Siberian Husky dogs in his house. Their price is between 55 to 60 thousand rupees. Shubham explains that Siberian Huskies of good breed like to live in cold icy places. The climate of Jhansi is very hot, so they always have to be kept in AC.
Their diet and routine are completely tied. Waking up at 5 in the morning and taking them for walking, special care has to be taken of the fiber and protein diet in their food, otherwise they get sick. A five-month-old dog also looks quite big in this breed. The nature of these dogs is friendly but it takes a lot of effort to control them.They are completely non-vegetarian. Told that one of his dog (female) is one and a half year old and the other is five months old. He had brought the dog from Ambala.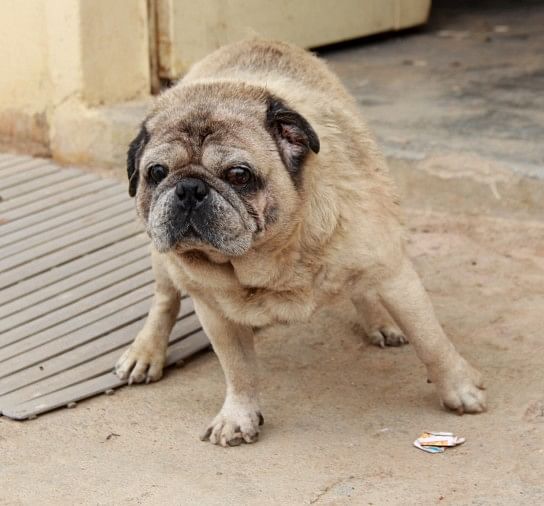 Get the vaccination done at the right time Dr. Mrityunjay Goswami, who runs a dog clinic, says that the diet and timely vaccination of dogs should be taken care of. Due to lack of vaccination on time, even the best breed dogs start falling weak and sick. Apart from this, it is right to keep the breed of the dog in the same environment. For a good diet, you can take dog food available in the market.
200 rupees milk bottle, 300 rupees dog shampoo
comb 150
milk bottle 200 to 350
nail cutter 150
neck strap 200 to 450
catch rope 150 to 350
soap 70 to 90
Shampoo 300 to 450
Perfume Starting Rs.200
mouth mask 250