update on aug 26, 11:31 am ist
Jhansi. After Orai's Sarsokhi, miscreants robbed the passengers on Tuesday night by stopping the Pushpak Express from Lucknow to Mumbai at Parichha home signal. The train was stopped by tying a cloth wrapped with wet soil at the signal. The miscreants snatched valuables of many passengers by putting their hands through the window. The earring of a female passenger was robbed. The miscreants left the spot after there was panic and screaming among the passengers.Due to the incident, the car remained parked at the spot for 40 minutes. When the train arrived in Jhansi, the passengers could not get help from RPF and GRP. Later, an aggrieved female passenger reached Bhopal and filed a report in the GRP.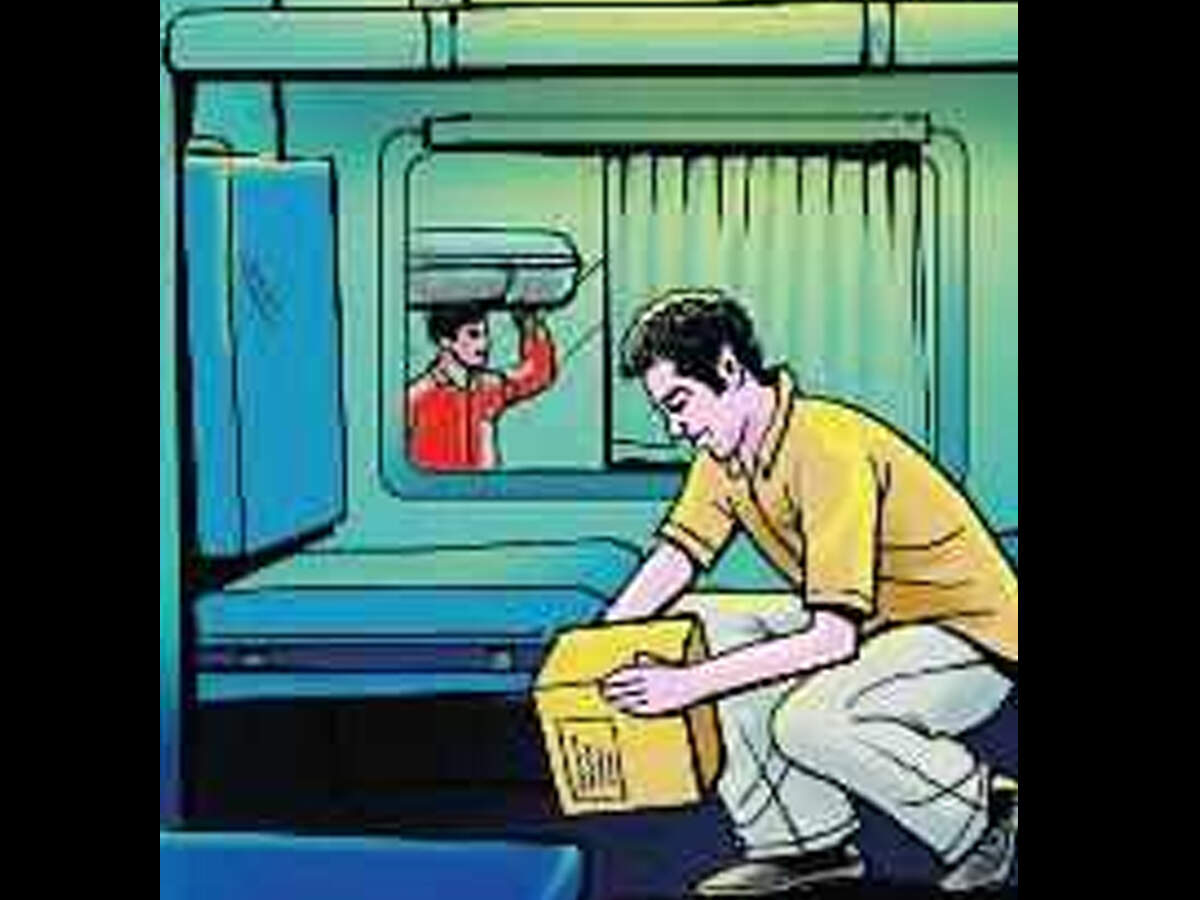 02533 Pushpak Express was moving towards Jhansi from Chirgaon at around 2 pm on Tuesday night. Meanwhile, more than half a dozen miscreants tied a cloth wrapped with wet soil at the Parichha home signal. Due to this the green signal stopped showing. When the signal was not received, the driver stopped the train on the spot. As soon as the train stopped, the miscreants hiding in the bushes came out and moved towards the sleeper and general coach.The miscreants started picking up the valuables of the passengers by putting their hands inside whatever windows they were getting open. The miscreants snatched the earrings of Madhuri Chaudhary, a female passenger sleeping on the berth number 12 of the S9 coach. The woman was traveling from Unnao to Mumbai. The belongings of several other passengers were also pulled out through the window.The woman passenger got frightened by the sudden attack and started screaming. The screaming started. Soon the passengers of other coaches were also stirred up. When there was a commotion, the miscreants fled. Here, on the information of the driver, the technical staff of Parichha station reached the spot. Staff fixed the signal.
Then somewhere the train could leave for the destination. When the train arrived in Jhansi, the RPF and GRP continued to suppress the matter. When the said woman lodged the report in Bhopal, then somewhere the said incident could come to the fore in the open.
read this also..