update on aug 17, 12:50 pm ist
Deepika Padukone has been auctioning her old clothes for some time now. She will donate the amount raised from this to 'Live Love Laugh Foundtaion'. Now some of her clothes got the attention of a Twitter user, then she has called it Deepika's cheap act. Actually the user claims that Deepika wore these clothes at the funeral of Jiah Khan and Priyanka Chopra's father.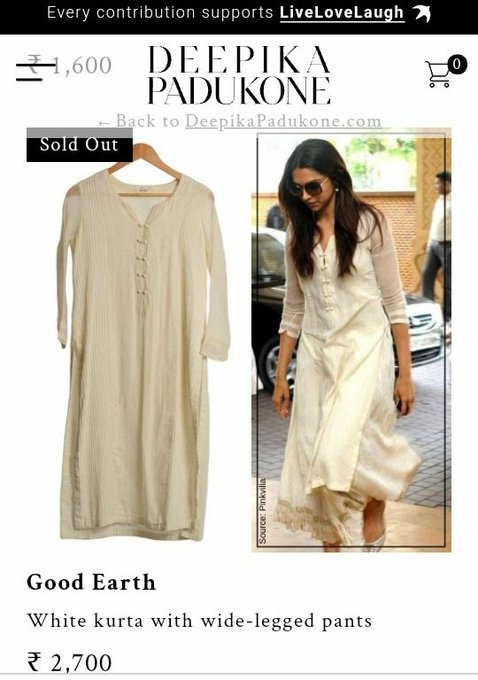 Fans were angry with Deepika
There is a tweet from Sharanya Shetty's account on Twitter. It read, "I am very surprised, my favorite Deepika Padukone has auctioned her 2013 clothes which are not designer. Let me tell again, in 2013, she wore these clothes in different funerals. Many people have made negative comments for Deepika on this tweet.