Update on aug 17, 01:04 ppm ist
Katrina Kaif joins hand with R. Balki for next: Actress Katrina Kaif has said yes to director R. Balki's next film.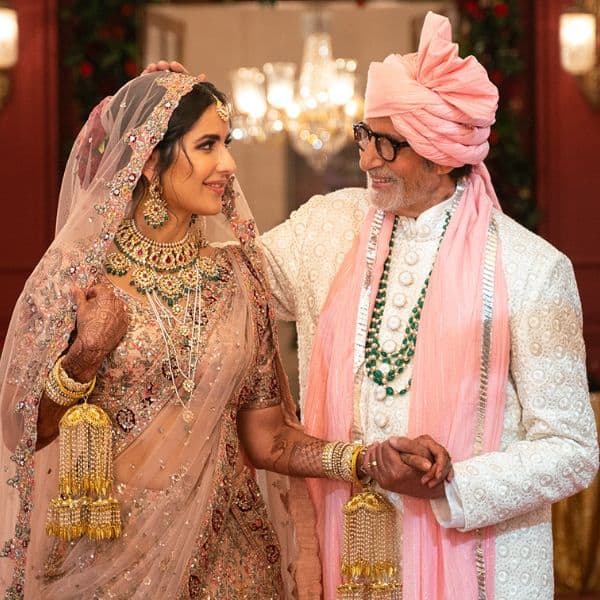 Katrina Kaif joins hand with R. Balki for next: Actress Katrina Kaif has been working in the Bollywood industry for many years. Over the years, Katrina Kaif has worked in the films of many big stars. These films were also super hit but Katrina Kaif wants to see her playing the lead character in a female centric film.Trade also feels that Katrina Kaif is such a big star that she can drag the audience to the theaters on her own. Looks like Katrina Kaif has finally accepted the request of her fans. According to the latest report received by Bollywood Life, Katrina Kaif has roped in well-known director R. Balki (R. Balki) for a powerful film.
A reliable source associated with the film has informed Bollywood Life that Katrina Kaif director R. Will be seen in Balki's next film, in which no big star will be seen with her. It will be a female centric film. Dieheart fans of Katrina Kaif will be happy after watching this film.
The source further added that megastar Amitabh Bachchan will also play the lead role in the film. R. Balki and Big B have a very good relationship and both have done many films together. When R. When Balki asked Big B to be a part of this film, he could not refuse.
Katrina Kaif and Amitabh Bachchan have worked together in Boom, Sarkar and Thugs of Hindostan. All these three films have been liked by the audience. It can be expected that his fourth film will be liked by the audience and it will prove to be a super hit at the box office. Also Read - These 9 actresses run away as soon as they hear the name of the wedding, have entered the pavilion in films.


R. The Balki actress will be making a psychological thriller with Sunny Deol, which will also feature Dulquer Salmaan, before starting her next film with Katrina Kaif. The shooting of this film has started.