Update On Aaug 11, 12;12 pm ist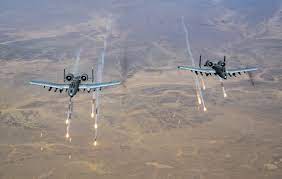 The Afghan army has conducted an airstrike on the Taliban playing Holi of blood in Afghanistan. 18 Taliban fighters have been killed in this attack. The Taliban is becoming increasingly dangerous since the withdrawal of US forces. He has occupied many important areas till now and the battle for possession is going on in many places.
Kandahar: Since the withdrawal of US forces from Afghanistan, the Taliban has created a furore. Meanwhile, the Afghan army has carried out an airstrike on the Taliban in Mazar in Balkh province, in which at least 18 Taliban terrorists have been killed.Whereas till now a total of 439 terrorists have been killed by the army. During this, many soldiers have also been injured. Let us tell you that Pakistan is continuously supporting the Taliban. Its terrorists are fighting on the side of Taliban.
broken silence of 20 years
A fierce battle continues between the Afghan army and the Taliban over the capture of Kunduz. At the same time, heavy shelling is also taking place in Sheberghan, Zaranj, Talukan cities. The Taliban has so far captured many important areas of the country.However, in some places, Afghan soldiers are giving him a tough fight. Significantly, as soon as the American army left, the Taliban, which had been silent for 20 years, has become violent again.
Cricketer pleaded for help
At the same time, Afghanistan's famous cricketer Rashid Khan has also requested for help from his Twitter account. He says that the world should support the Afghans in this difficult time.Let us tell you that many countries are criticizing America's sudden departure from Afghanistan. US President Joe Biden is facing criticism in his own home.
UN concerned over Afghan's condition
Cricketer Rashid Khan wrote in his tweet, 'My country is in chaos, thousands of innocent people including children and women are getting martyred everyday, homes and property are being destroyed. Thousands of families are being displaced.Don't leave us in chaos. Stop killing Afghans and destroying Afghanistan'. Well, it is not that the current situation in Afghanistan is not getting the attention of the world. This is also being discussed continuously by the United Nations.