Update on Aug 16, 11:45 am ist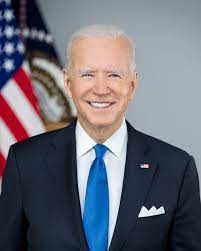 US President Joe Biden is being trolled on social media. The reason is an old video of him, in which he described the Afghan army as completely fit to compete with the Taliban. Afghanistan is now occupied by the Taliban, in many places the army has surrendered to the terrorists without fighting.
Washington: US President Joe Biden is being criticized for the Taliban occupation of Afghanistan. People are trolling him on social media. Former President Donald Trump has also blamed Biden for the situation in Afghanistan. Apart from this, many countries are also angry with the US President for calling their army from Afghanistan in difficult times. However, Joe Biden says that what he did was absolutely right.
Army lost in a few days' battle
 
He is being trolled for an old video of US President Joe Biden. In this video, President Biden is not tired of praising the Afghan National Army. Whereas the same Afghan army has succumbed to the Taliban in just a few days of fighting. In many places, the army allowed Taliban fighters to advance without fighting. This has also raised questions about the training given by the US to Afghan soldiers.
'No need to be afraid of Taliban'
 
In a month-old video going viral, Joe Biden is seen saying that the Afghan army is completely strong with 3 lakh soldiers. Not only this, he also said that the army of Afghanistan is well equipped than any other army in the world. So we don't need to be afraid of Taliban capture. People are asking on social media that when the Afghan army was so strong, how did it become like this.
Now celebrate President Biden'
 
Users on social media say that the US President does not know what he is saying. Right-wing British political website Guido Fawkes tweeted this video and wrote that it is not too old. Since then, people have been targeting Biden by retweeting this tweet.A user named Andrew Neil wrote, 'Sometimes he has no idea what he is talking about'. At the same time, @Filbert631 wrote that well done Joe Biden. Don't forget to watch the Taliban's victory celebration for the AK-47 in the Kabul Parliament House tonight.