Update on Aug 12, 01:28 pm ist
Nowadays the craze of tattoos is increasing a lot. From children to elders are crazy about it, but a model living in America has left everyone behind. 65% of the model's body is covered with various types of tattoos.However, it is a different matter that for this the woman also has to bear the taunts of the people. The special thing is that the model's partner is also tattoo crazy like that.
1/5
Reminds me of bygone days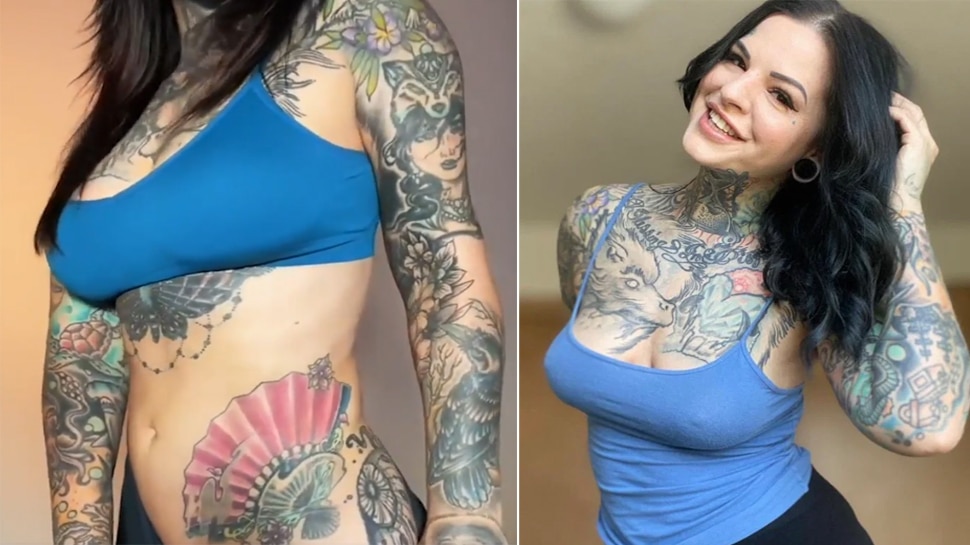 According to the report of 'The Sun', 34-year-old Heidi Lavon loves tattoos so much that she has tattooed 65% of her body. These tattoos remind them of their bygone days. Heidi, who has worked as a Model and Influencer for the last 10 years, has often faced criticism from people for her love of tattoos, but she does not mind.
2/5
people are shocked to see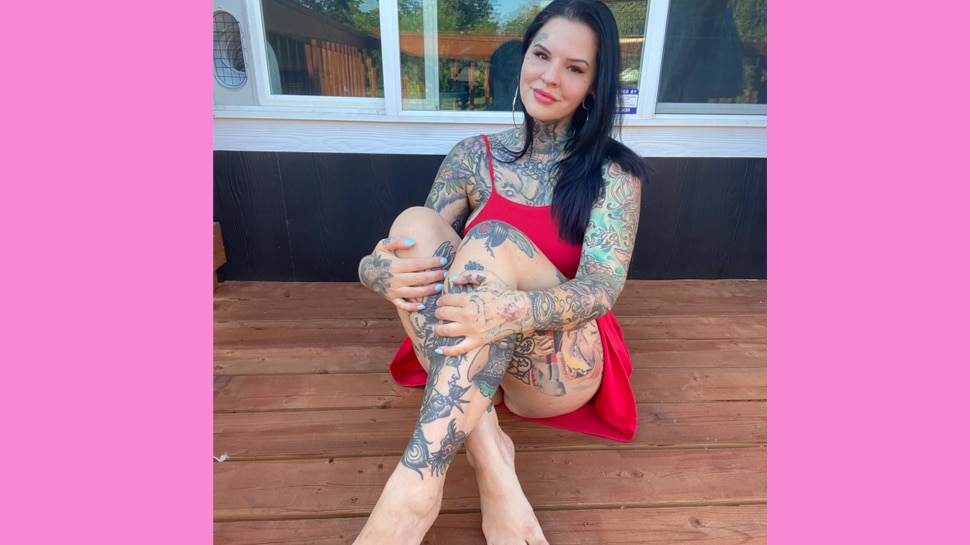 She said, 'People are shocked to see me, they think that I am a criminal and have come from jail. Many people have asked me how much time I have spent in jail. It used to be weird at first, but now it has become a habit. I don't care what anyone thinks of me. I do what I like'. In fact, most criminals serving prison sentences in America have tattoos, so seeing Heidi, people mistake them for criminals.
3/5
Got engaged to Tattoo Model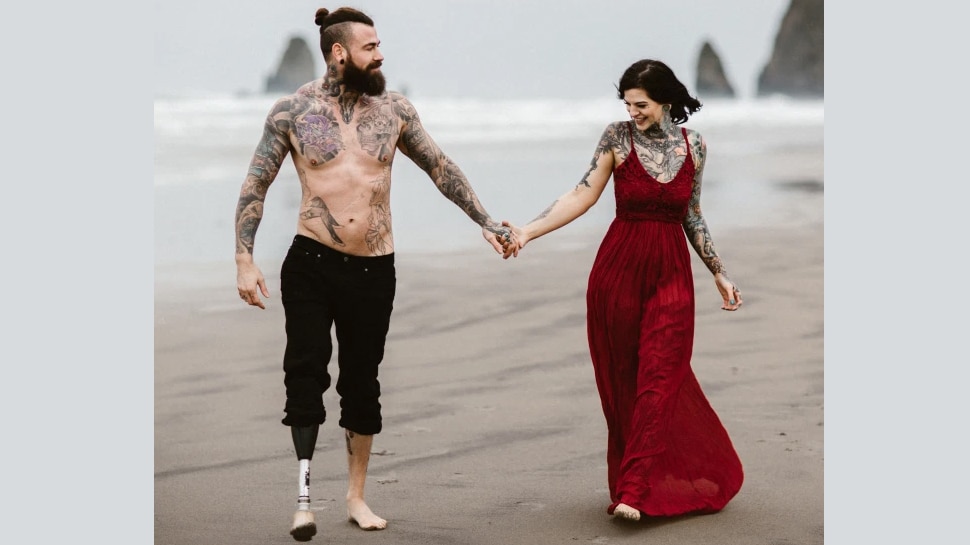 Heidi is engaged to 40-year-old James Marshall Ramsey, a tattoo model and former military officer. Soon after returning home on leave, Ramsey lost his leg in an accident. James has a child from his first wife, so Heidi doesn't want to be a mother.
4/5
The first tattoo was made at the age of 18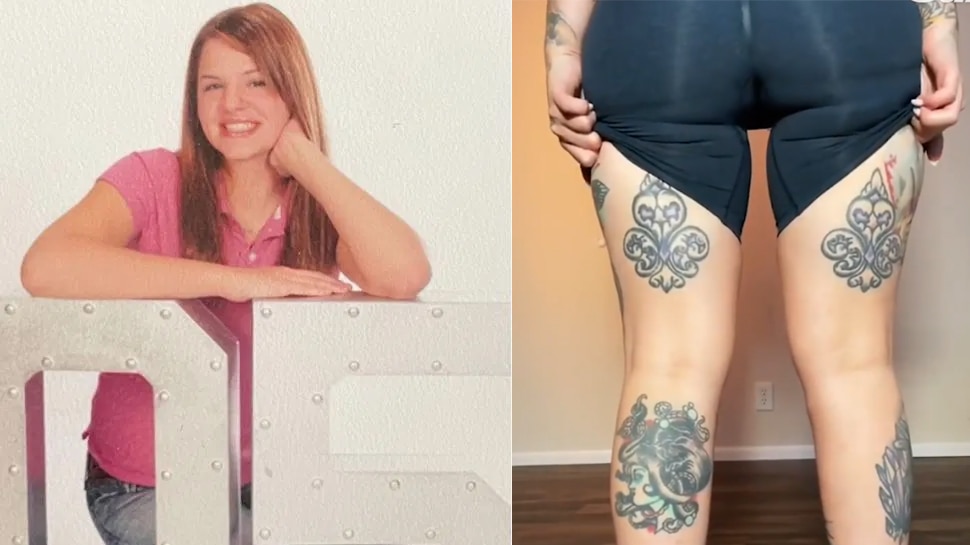 Talking about his love for tattoos, Heidi Lavon said, 'I got my first tattoo done on my 18th birthday. After this, I got all my childhood memories inked on my body in the form of tattoos. Tattoos remind me of my bygone moments. Whenever I want to go back to my childhood days, I see tattoos. From my favorite movie to my favorite book, you will find everything in a tattoo.
5/5
Famous on social media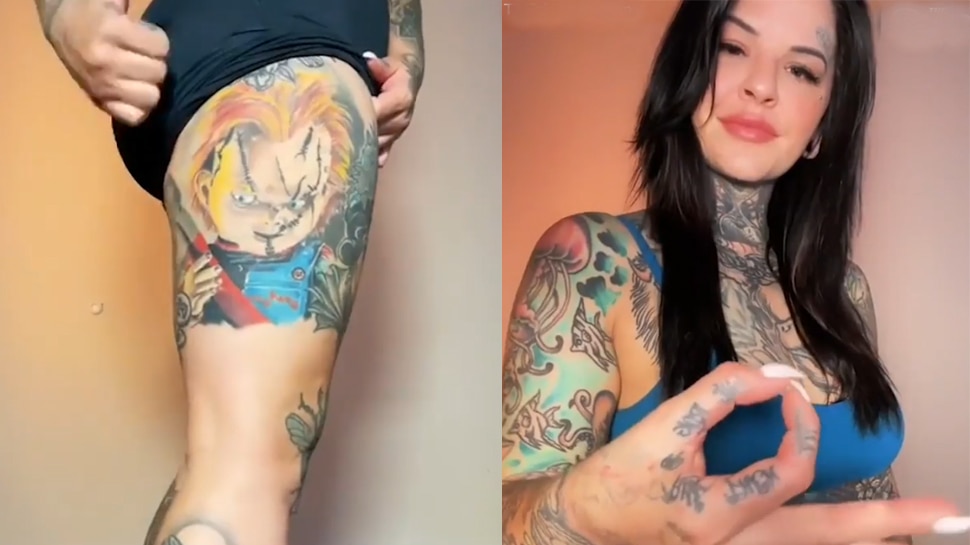 Heidi, popularly known as Tattoo Girl, is very popular on social media. He has 2.7 million followers on Tiktok and 1.3 million on Instagram.