UPDATE ON AUG 19, 12:12 PM IST
Amitabh Bachchan, the megastar of the century, is very active on social media. Big B, who keeps pace with the times, stays connected with his audience of all kinds. Big B not only shares pictures and videos on social media but also shares his thoughts at times. Now recently on Twitter, Amitabh Bachchan shared a picture and also posted a picture of himself.
Big B came under target of users by tweeting at midnight

Big B wrote on Twitter, 'Around 300 million pictures are uploaded on social media everyday, the truth is .. need to prove? With this, he posted a picture of himself in which he is seen clapping while laughing. Let us tell you that Big B did this tweet at 2.30 pm, on which the fans are reacting fiercely. Many users trolled Amitabh Bachchan and said that now go to sleep.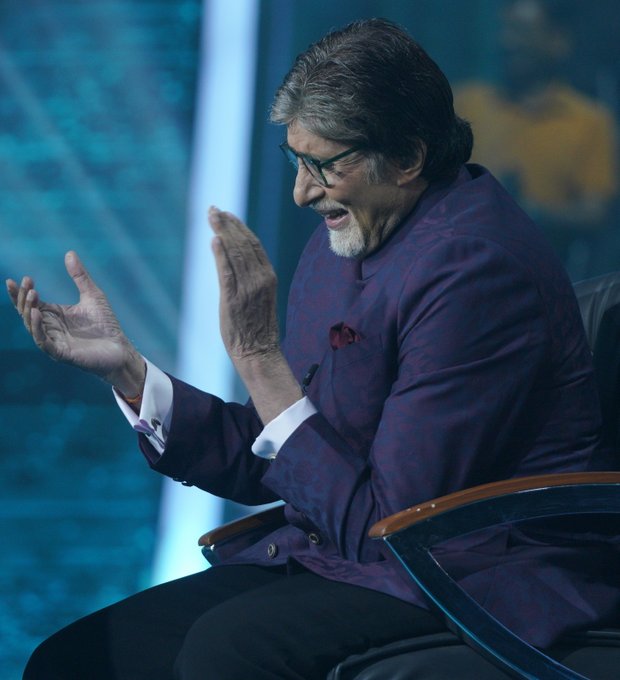 amitaabh bachchan kaee baar apanee puraanee tasveeren bhee saajha karate hain jo phains ko kaaphee pasand aatee hai saath hee kaee baar vo apanee tasveeron ke saath kuchh dilachasp kisse bataate hain jo phains ko kaaphee achchhe lagate hain. big bee set par kee kaaphee tasveere bhee saajha karate rahate hain.
Many times Amitabh Bachchan also shares his old pictures which fans like very much, as well as many times he tells some interesting stories with his pictures which fans like very much. Big B also keeps sharing a lot of pictures from the sets.

Let us inform that these days along with films, the shooting of TV show KBC is also busy. Kaun Banega Crorepati will be telecast from 23 August 2021 on Sony TV. The show will air from Monday to Friday at 9 pm on Sony TV. This time a new way of advertising it on TV has been found. Famous filmmaker Nitesh Tiwari has made three short films to promote KBC. In which actor Omkar Das Manikpuri is in the lead role. This time the tagline of 'KBC 13′ is – whatever the question, the answer is you.'