Update on Aug 6, 3: 35 pm ist
Japan's Prime Minister Yoshihide Suga has to apologize for the mistake made on the 76th anniversary of the Hiroshima atomic bombing.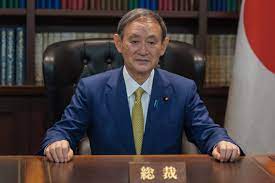 Tokyo: Japanese Prime Minister Yoshihide Suga has apologized for the mistake made during the anniversary of the atomic bombing. Yoshihide Suga omitted parts of a speech at a ceremony in Hiroshima to mark the anniversary of the atomic bombing of Japan 76 years ago, which is held annually to commemorate those who died in the explosion. He has now apologized for this.
How did Yoshihide Suga's mistake come to the fore?
Media reports said PM Yoshihide Suga had skipped a page and the mistake was noticed, as public broadcaster NHK stopped showing subtitles during his speech at the ceremony.
In a press conference held after the ceremony, Yoshihide Suga said, 'I would like to take this opportunity to apologize for omitting parts of my speech at the ceremony.' According to Kyodo News, in the omitted parts it was mentioned that Japan is the only country that has suffered an atomic bombing.
America dropped the atomic bomb 76 years ago
Let us tell you that 76 years ago today, on August 6, 1945, America had attacked the world's first atomic bomb on the city of Hiroshima, Japan. Three days later, the second atomic bomb was dropped on the Japanese city of Nagasaki. After this both the cities were almost completely destroyed and according to the report, more than 1.5 lakh people lost their lives. Apart from this, those who survived the attack became victims of disability.