Updated Sat, 31 Jul 2021 02:36 PM ISt

A few days ago, Acharya Dr. Munish of Ayurvedic Hospital made a video clip of Man Kaur getting treatment and sent it to Prime Minister Narendra Modi.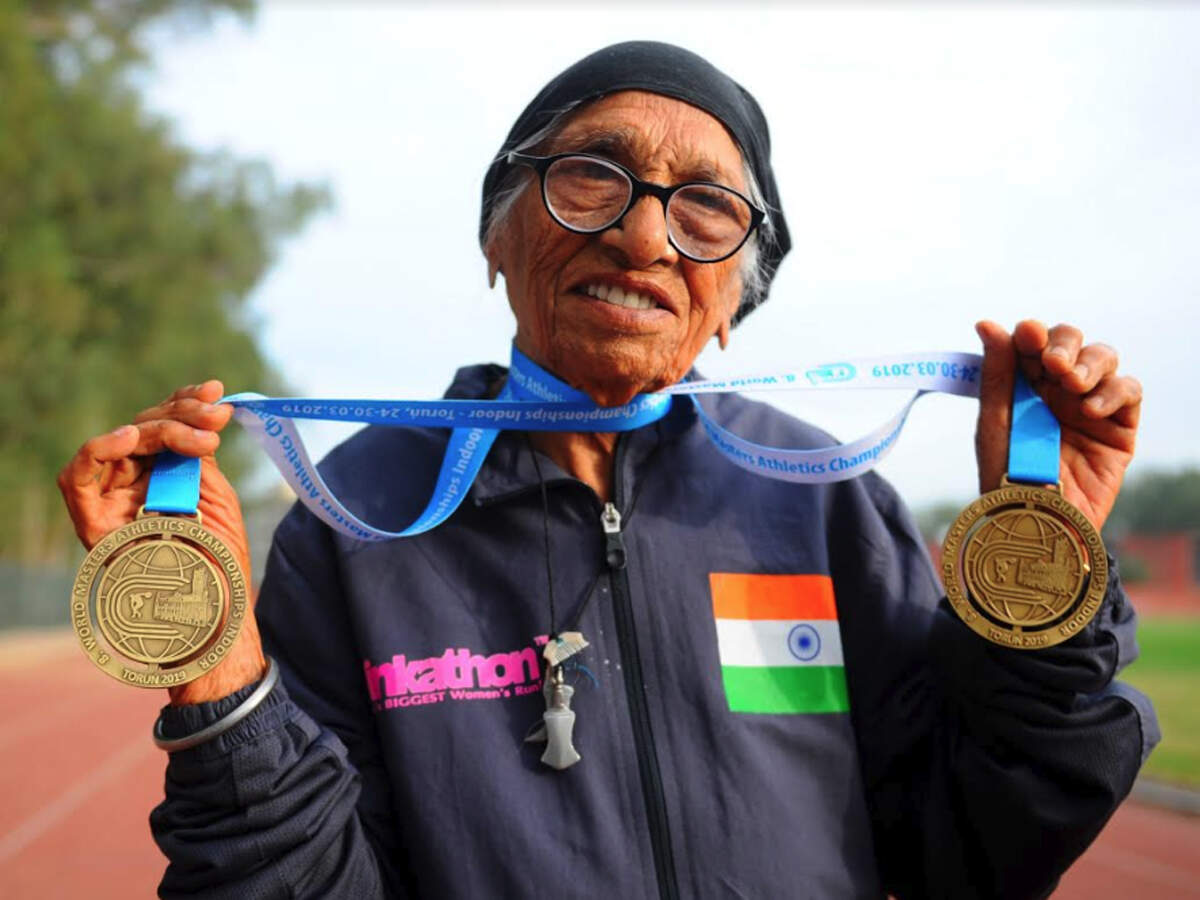 The country's oldest athlete Man Kaur (105) left the world on Saturday making everyone cry. He breathed his last at an Ayurvedic hospital in Derabassi. In the same year, he came to know that he was suffering from cancer of the gall bladder. For many days she was weighing heavily on her merge and the whole country was praying for her, but perhaps the one above had something else approved.

For the past few days, he was undergoing treatment at Shuddhi Ayurveda Hospital, Devi Nagar near Derabassi. Gradually his health was also showing improvement but suddenly his health deteriorated at 12.45 pm on Saturday afternoon. First there was vomiting and after some time he died at around one o'clock in the afternoon. His body has been kept at his daughter's residence in Sector-40. His last rites will be performed at the Electric Crematorium in Sector-25 at 11 am on Sunday.

His son Gurdev Singh told that in the month of June, Man Kaur had complained of stomach ache. On examination, cancer was confirmed in the gall bladder. After that he was shown in PGI, but due to old age, the family refused to undergo chemotherapy. The family also took him to an Ayurvedic hospital in Madhya Pradesh. Even after that his health did not improve.
Started career at the age of 90, won more than 80 medals in 15 years

Kaur's son Gurdev Singh was a Veteran Athlete. He used to run daily at the Athletics Ground of Panjab University. In the year 2009, when Mann Kaur was around the age of 90, she started running with her son at PU Ground.Every morning and evening she started running in the routine. Seeing the passion and dedication of the mother, Gurdev Singh encouraged her to participate in the Veteran Athletics Championship. After that she started participating in the championship and there was no looking back. He had won more than 80 medals in 15 years.

The President and the Prime Minister were also convinced of Man Kaur's health

Veteran athlete Bibi Mann Kaur was the honor and respect of not only Chandigarh but the entire country. Before the Kovid period in the country and abroad, she continued to enhance the glory of the tricolor by winning medals continuously. Seeing her achievements, President Ram Nath Kovind honored her with the Nari Shakti Puraskar on Women's Day (March 8, 2020) last year.Everyone was stunned to see the race he ran before taking the honor at Rashtrapati Bhavan. After the ceremony, Prime Minister Narendra Modi met Mann Kaur at her residence. During this meeting, the Prime Minister bowed before Mann Kaur with folded hands.



Interesting Facts of Maan Kaur
Man Kaur also took over the kitchen of Captain Amarinder Singh's grandfather on 1 August 2021.
Man Kaur's health secret, not eaten fried food for 30 years, 1 August 2021.
Man Kaur's health serious, son said - Government should arrange for proper treatment on 6 July 2021.
Man Kaur has difficulty in breathing, had to apply oxygen on 4 July 2021.