Update on Aug 5, 3:39 pm ist
Viral Video: A man jumped to save the monkey's children trapped in a deep river. He saved his life with great care.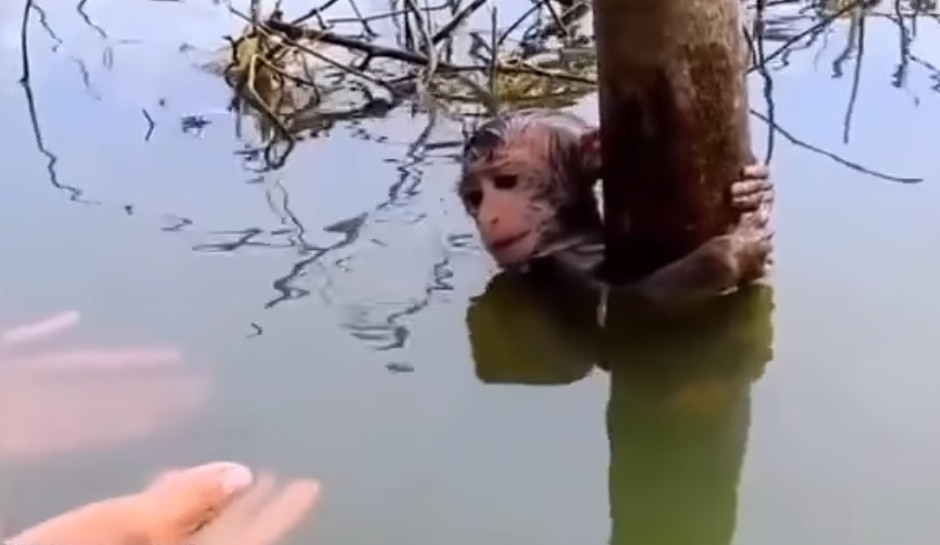 Sometimes a person gets stuck in such a situation, when someone's help is desperately needed. In such a situation, if a person reaches that place to save life, then we humans can easily thank him, but if the same situation happens with animals, then we shy away from going to them.when some monkey babies got stuck in the middle of a river.
The man adopted this trick to save the monkeys
it can be seen that some monkey babies were trapped in the middle of the water. All the monkey children were waiting there for help, clinging to a tree in the middle. While getting wet in the water, all those monkeys were looking here and there that someone should come to save their life.Then a person reaches there and tries to save them. This is the only last hope for all monkeys. Although, he was hesitant to come near that person at first, but later again comes swimming to him.

He takes all the monkeys safely in his lap and then takes them to the shore. This video is becoming fiercely viral on social media. Alicia Silverstone has shared this video on her official Facebook page.It is written in the caption with this video, We should respect those who try to save the lives of animals. This video has been liked by more than 2.5 lakh people.