UPDATE ON AUG 21, 12:21 PM IST
US Most Wanted Terrorist Khalil Haqqani: Terrorist Khalil Haqqani is the brother of Haqqani Network founder Jalaluddin Haqqani. He has the responsibility of collecting funds for the terrorist organization.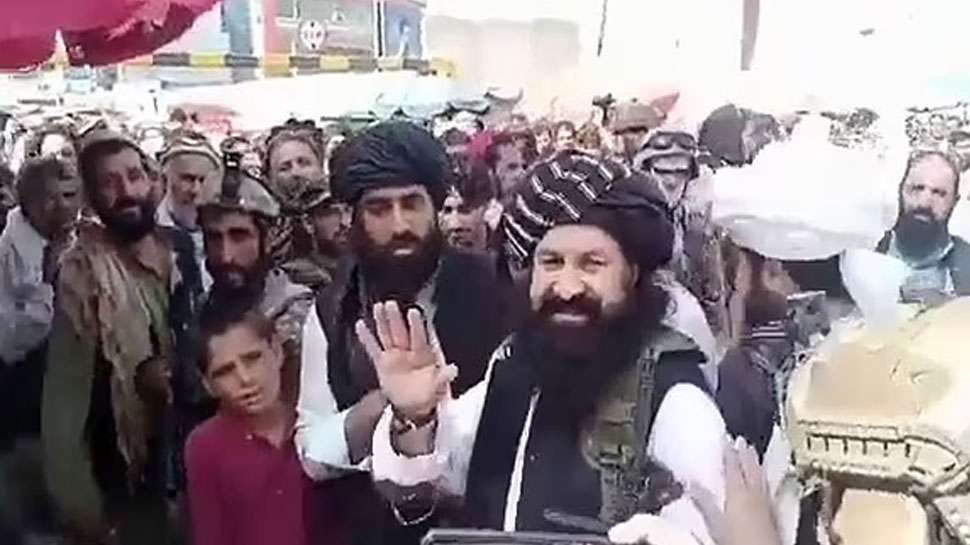 Kabul: After the occupation of the terrorist organization Taliban on Kabul, the capital of Afghanistan, terrorists are roaming freely on the streets here. Weapons are waving, threatening people and searching and killing those who have helped America in the past.
Meanwhile, America's most wanted terrorist Khalil Haqqani was seen roaming the streets of Kabul. Khaleel Haqqani has a reward of 5 million dollars i.e. about 37 crore 15 lakh 8 thousand 500 rupees on his head.
Terrorist Khaleel Haqqani fights in mosque
Today (Saturday) morning the most wanted terrorist Haqqani administered the oath of allegiance to the Taliban to about 100 people at the Pul-e-Khishti Mosque in Kabul. After the Imam's argument in the mosque, terrorist Khaleel Haqqani said that our priority is the security of Afghanistan.
Khaleel Haqqani made this promise
According to a report published in the New York Times, most wanted terrorist Khaleel Haqqani said that without security there would be no life. We will give protection. After this, we will give business and education to the people of Afghanistan. There will be no discrimination between women and men.
After Khaleel Haqqani's speech at the mosque was over, the people present there raised slogans in support of the Taliban and Haqqani. Let us tell you that Khaleel Haqqani is related to Haqqani Network. The Haqqani network has a major role in the expansion of the Taliban in Afghanistan.