UPDATE ON AUG 26, 01:16 PM IST
After winning the gold in the Olympics, an old interview of Randeep also went viral in which he said that Akshay Kumar or Randeep Hooda should play the lead role in his biopic. Akshay Kumar also congratulated Neeraj through social media.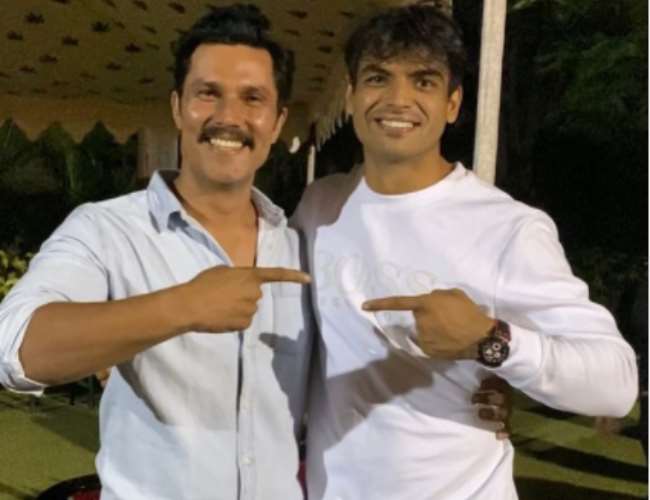 Neeraj Chopra won millions of hearts by winning gold in the javelin throw competition of the Tokyo Olympic Games. After this big victory of Neeraj, he was warmly welcomed in the country. Prizes were showered. Meanwhile, on social media, the fans discussed Neeraj Chopra's biopic and jokingly requested some actors not to try to be Neeraj Chopra.
Now once again the discussion of Neeraj's biopic has started. The reason behind this is a picture posted by Randeep Hooda on his social media accounts. In this picture, Randeep and Neeraj are seen meeting each other in a very intimate style. With this picture, Randeep wrote-Where will one go after reaching the peak? Very few people are able to face this question and even less people have the answer. Meeting you, I feel very deeply that you have. Many fans have made funny comments on this post. At the same time, he also talked about being in Neeraj's biopic.

A few days ago Randeep shared a video, in which Neeraj is telling in an online interview that Randeep is his favorite actor and his favorite dialogue is from the film Laal Rang. Neeraj names Randeep's films among his favorite films. With this video, Randeep had written with great affection that sometime today, you will get your cold cured. Actually, in those days there was news that Neeraj was caught by cold and flu.