Update on Aug 12, 11:35 am ist
Due to fighting and anger, a Russian woman became a victim of wild bears. After fighting with a guest at a friend's wedding, the woman left for home alone in anger. Due to darkness, she lost her way and reached the dense forest, from where she did not return again.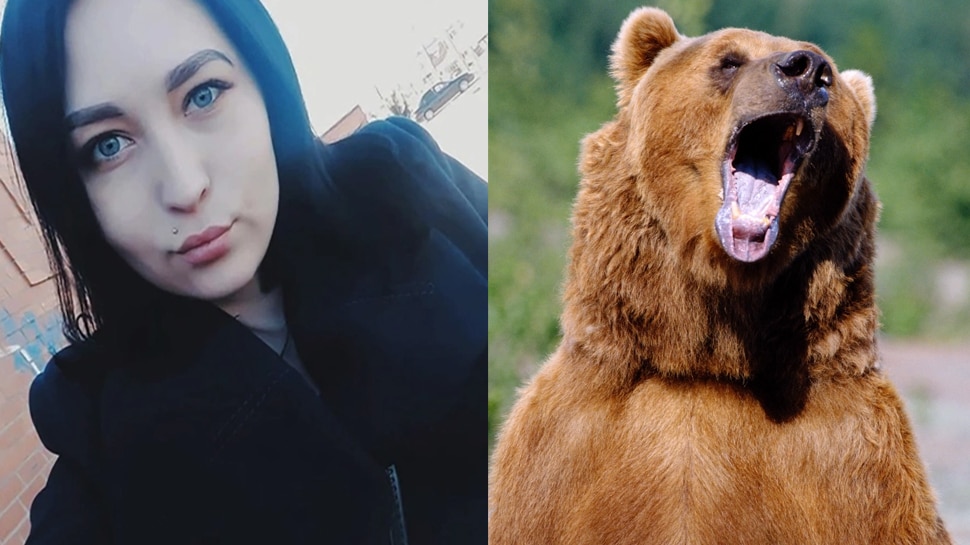 Moscow: In Russia, wild bears made a woman their victim. It is believed that a herd of bears ate the woman alive by nagging her. The 24-year-old woman had gone to attend a wedding ceremony at a resort near the forest.On the way back, she lost her way and reached the dense forest and did not return again. The woman also made several emergency calls, but the rescue team failed to find her.
Couldn't even find Trained Sniffer Dogs
According to the report of 'The Sun', 24-year-old Yana Balobanova lost her way in the forest of Sverdlovsk, which is a stronghold of wild bears. Trained sniffer dogs were also used to search for Yana,But there was no trace of them. The rescue team has found footprints of a wild bear and its young from the spot. It is believed that Yana must have been killed and eaten by the bears.
There was a dispute with the guest
Yana had gone to attend her friend's marriage party organized near the forest. There she got into a dispute with a guest, after which she made the mistake of returning home alone.In the dark of night, Yana lost her way and reached the dense forest. She made several emergency calls for help, but by the time help arrived, she had disappeared.
Difficult to avoid Wild Bears
The search team searched for Yana Balobanova for about a month, but with no success. Therefore, it is believed that the woman must have been killed by a herd of bears. Wildlife Inspector Andrei Sakulin said, 'It is useless to expect Yana to be alive.There are many dangerous bears in the forest and it is very difficult to escape from them. He told that traces of female bears and children have been found in the forest. Help with children becomes very protective. If anyone comes in his way, his death is certain.