Update sat: 31st july 12:36hr,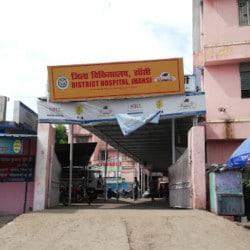 Jhansi. Jhansi Orthopedic Club will train two thousand people to provide first aid to the person injured in a road accident. For this, programs will be organized for a week, which will start from Saturday.
In the press conference of the club, Orthopedist Dr. RS Bhadauria said that from 12 noon on Saturday, there will be a training program in the auditorium of the Medical College. On August 2, students will be trained at Kamala Modern Nursing College at 11 am and Raghavendra Hospital and Nursing College from 3 pm to 4 pm.
On August 3, training will be held at St. Stephen's Global College from 11 am, UG Student Medical College street play at 5 pm on 4th, and training will be held at RNS World College on August 5 at 12 noon.
Dr. Paras Gupta informed that the club plans to train two thousand people. It also includes youth, so that the injured person can get immediate first aid in any accident. During this, Dr. Ajay Gupta, Dr. Neeraj Jain, Dr. Sanjay Tripathi, Dr. Rakesh Tripathi were present.