Updated Fri, 06 Aug 2021 01: 20 pm IST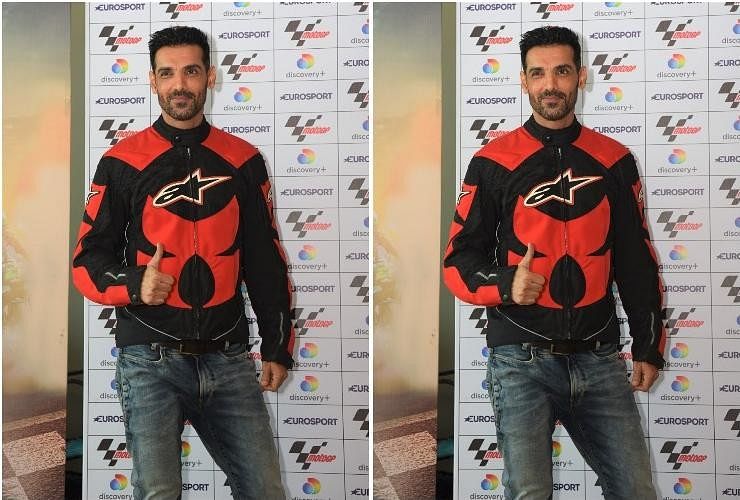 Actor John Abraham, who is known in Hindi cinema for his fitness and passion for fast bikes, says, "It is a proud moment for any fan to be the India Ambassador. This is really a very special moment for me. I am delighted that with this partnership I will not only be able to demonstrate my love for MotoGP to all motorsports fans, but also help many others understand the nuances of this highly technical and skill oriented sport."


Asked about his association with motorsports, John said that he has been a fan of motorsports for over 25 years and he thanks Eurosport India for having me as a friend of MotoGP. He says, "It is a sport that I follow sincerely. I am sure my association with Eurosport India will bring the Moto GP game closer to the hearts of millions of Indian motorsport fans."


Speaking on the announcement of this new partnership, Megha Tata, Managing Director, Discovery Inc., South Asia, said, "Adding John Abraham as India Ambassador for MotoGP is a big step. Motorsport has a long way to go to become a mainstream sport in India. We couldn't get a better fan for MotoGP than John Abraham.He will now be seen cheering for his favorite rider along with the passionate motorsports fans. We are thrilled to begin this partnership and with John joining we are confident that we will take the sport to greater heights in the years to come."
With the growing motorcycle business in the country, Moto GP is looking for its new idols here. Over the years, India has developed into a strong market for superbikes and two-wheelers above 500 cc. According to the information, a comprehensive promotion scheme is going to start on all platforms including radio, OOH and digital in this campaign.
During this, information was also given on this occasion to increase the conversation with John on digital and social media through interesting video content and trying to create an atmosphere about it. During this time sports enthusiasts will also get a chance to win exclusive motorsports merchandise signed by John Abraham.